---

The mystical bed of nails originated over 1,000 years ago and was used by gurus in the practice of meditation and healing.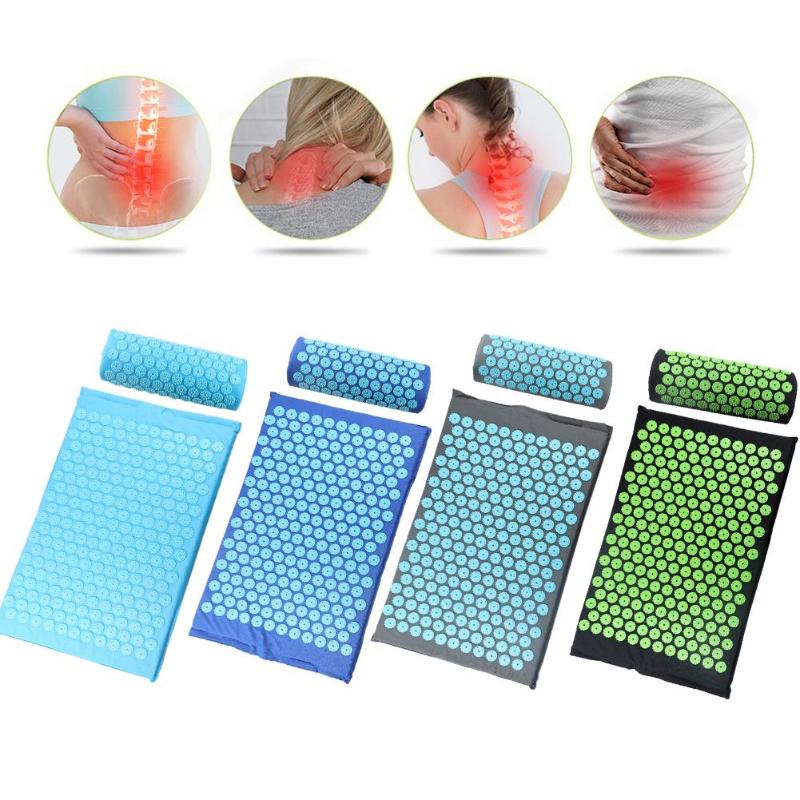 We have created a modern, ergonomically designed version of that ancient technology to model those same deep healing effects. In less than 20 minutes each day, watch your muscle tension go away, energy levels increased and sleep cycles improved!

From around the globe, thousands of our customers have used their Acupressure Mat Combo to help alleviate a whole host of pain issues, including chronic neck and back pain, fibromyalgia, sore muscles, stiffness, tension and headaches, daily stress and even insomnia.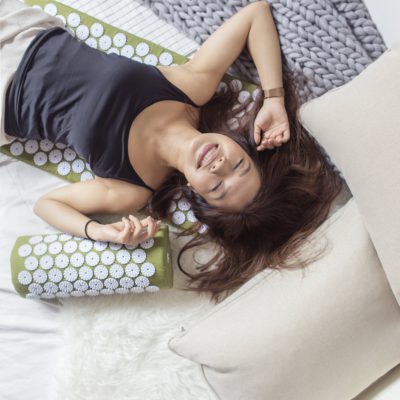 Helps with back pain, tension, stiffness, insomnia, fatigue and many other conditions.
Stimulates trigger points mentioned in traditional Hindu medicine and activates the body's production of it's own pain-relieving and happiness hormones -Endorphins and Oxycontin, helping to release tension, create relaxation and promote a sense well-being.
Naturally reduce muscle tension, and back pain by simply laying on the mat daily just for 10-30 minutes.
Multipurpose, as it can be used for Exercise Mat For Yoga, Pilates, Massage, Deep Acupressure and Other Workout Routines.
A Mat that is ON-THE-GO, you could bring this anywhere making it more convenient for you.
*NOTE: Due to OVERWHELMING DEMAND, please allow 12-22 Days for delivery.*
Dear valued buyers, You know this product is a must-have, but if you try it out and you are not happy with it, let us know within 30 days and we will refund you for the full amount, Its that easy!.
***
---