---

Looking for a slick metallic look that will take your AirPods to the next level in luxury and aesthetics?
We've got the #1 rated AirPods dust covers that have the most universal appeal.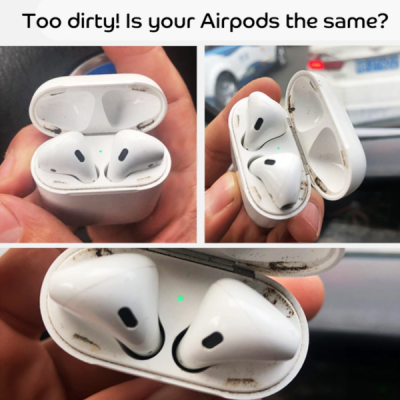 AirPod Dust Guards are used to keep the dust out of the inside of your AirPod case.  It really helps protect it from unwanted debris while also giving you a desired interior design.
If you don't believe us, check out how bad dust can make your AirPods look.  It could even be harmful to your charging case with unwanted particles in between.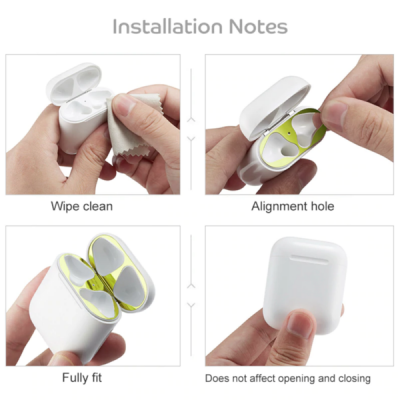 It's pretty easy, all you have to do is clean the surface of your AirPod case. After it's sparkling clean line up the Dust Guard with the LED light. In some cases Dust Guards can either be stickers or just a very thin metal film that magnetically attaches.
Each AirPods case has 9 small magnets that help keep the case closed.  These small magnets attract metal powder and other debris.  These will cause the AirPods case to get dirty inside.
Thest Dust Guards will block the dust from getting on your white AirPods case.  That way you can just clean the guard rather than actualyl cleaning your case.

Thickness: 0.04mm 
The AirPod Dust Guard (3PCs) is the product you didn't think you need, but once you have it, something you won't want to live without.

Inventory Last Updated: Jul 08, 2020
*NOTE: Due to OVERWHELMING DEMAND, please allow 12-22 Days for delivery.*
Dear valued buyers, You know this product is a must-have, but if you try it out and you are not happy with it, let us know within 30 days and we will refund you for the full amount, Its that easy!.
***
---