Regular price
$59.95
Sale price
$34.95
When the weather is cold and the temperature is getting lower and lower, kids become prone to a runny nose.
Give them the relief they need by safely sucking out their booger with our Baby Nasal Aspirator!
 
This nasal aspirator is equipped with a powerful yet quiet motor and produces enough suction to remove stubborn mucus without making much noise, so your baby can breathe easier and sleep soundly!
5 levels of suction power and 2 sizes of soft silicone tips provide optimized suction and comfortably fit any nose without harming your baby's sinuses.
The compact design easily fits in your diaper bag which makes it perfect for carrying on the go while the USB charging ensures a convenient usage.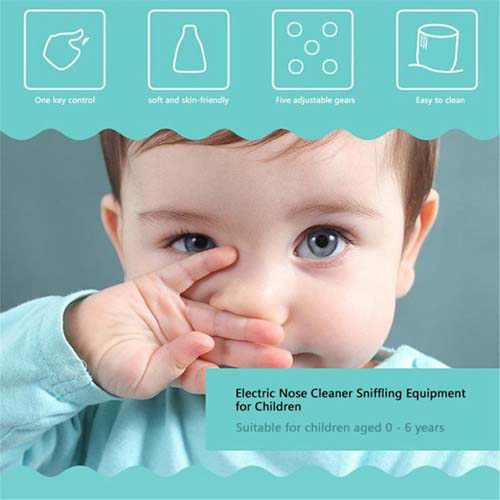 Features
1. Five gears can be adjusted and selected by button control, simple and practical, to meet different needs

2. Food rade silicone nozzle, soft, skin-friendly

3. Removable design, comfortable and clean

4. Ergonomic design, humanized curvature, comfortable to hold

5. Rechargeable design, USB cable, easy to load, durable

6. Anti-reflow design prevents mucus from flowing back into the nasal cavity
Specifications
Color:green,yellow,pink

Nozzle material: Silicone

Suitable age: 0-6 years old

Weight: 330g(with package),200g(No package)

Size:23*16*5.5cm

Motor voltage: 3 V

Maximum vacuum suction: 3500 mmHg (65kPa)
Note:
The body should not be washed, do not put the body in the water to clean.
Instructions for use:
1. Before use, soak the nozzle in hot salt water for 10 minutes, then disinfect.

2. Install the nasal aspirator and turn the switch on to activate.

3. If the nasal cavity is dry, spray it into the nostrils with saline or nasal spray. The nasal spray should be exposed to the nasal cavity for 4 to 5 minutes.
Package Includes
1 *nasal suction device,

2 *suction nozzles,

1* USB cable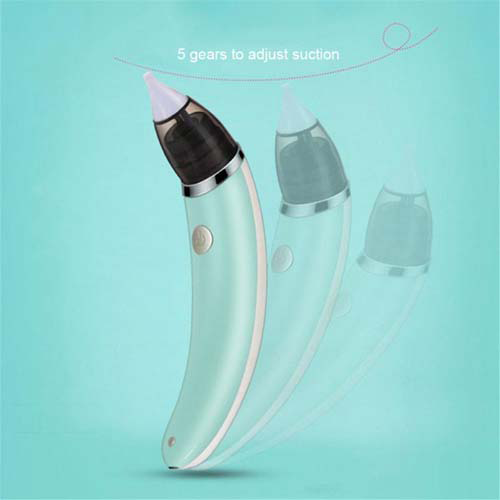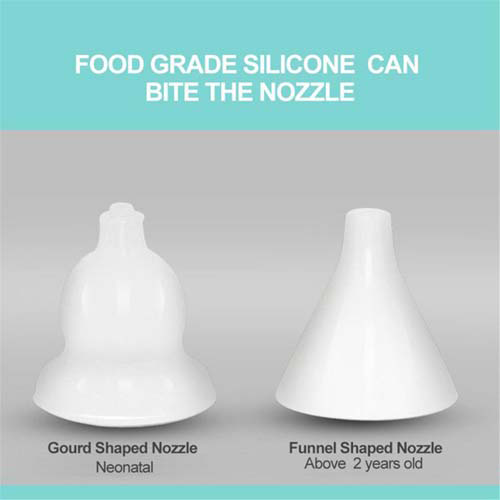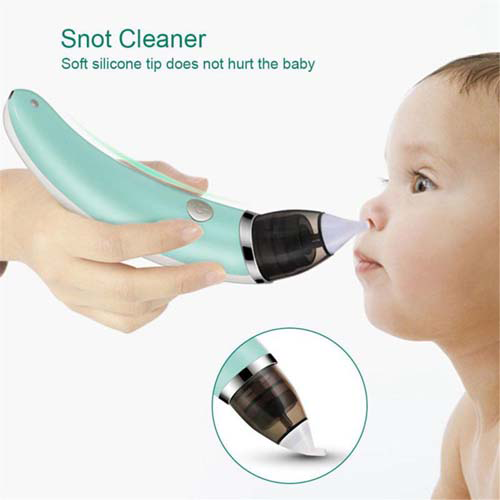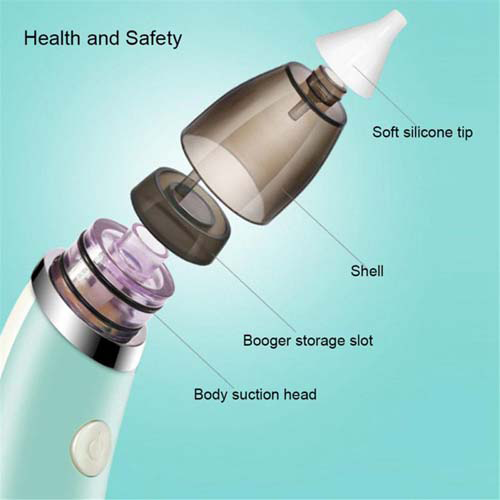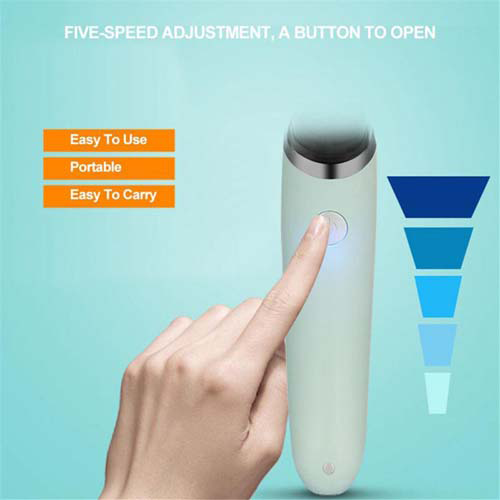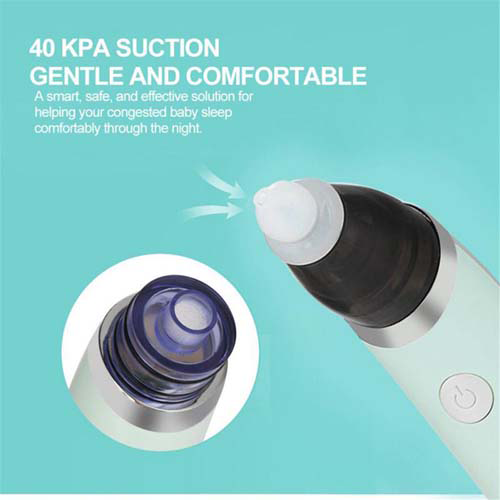 Similar products
Customers who viewed this item also viewed