BABY SWIM RING FLOAT WITH CANOPY
BABY SWIM RING FLOAT WITH CANOPY
Regular price
Sale price
$98.95
You want to let your kids learn how to swim from when they were a child. But you are really worried that it will be dangerous because your child is too young.
Don't worry, Mom! With this Baby Swim Ring Float with Canopy, your baby will feel comfortable in a super safe environment whether it be in the pool or bathtub.
Ergonomically designed for maximum comfort, your baby will have a blast and build confidence as they learn to paddle and kick in the water in a natural and safe position. Simply put them into the crotch strap to secure them, and they're ready to go!
No more risk of possibly slipping out or tipping in any direction. We also provide an added canopy with a UPF 30+ rating to comfort and protect your baby from the sun's harmful rays.
Hanging loops are sewn on the side of the canopy for easy attachment.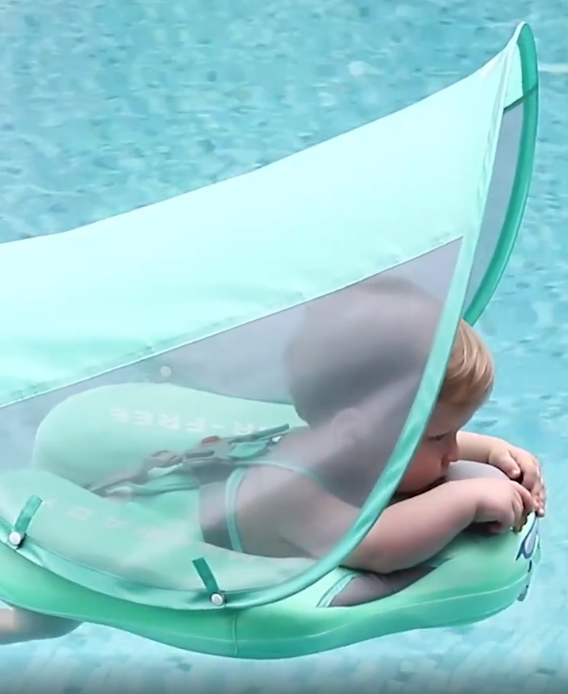 Description
No need to inflate Baby swimming ring, 
Swimming and splashing about in the water is a lot of fun for little ones but babies need to be protected while in the pool. Our Infant Safety Pool Floater gives parents the peace of mind they need! This safety device keeps baby happy and above water with protective flotation features and a safety seat belt.
Features:
Designed for babies 3-24 mos. old

Great for teaching babies how to swim

Wide wing design to avoid rollover

Support wide range of movement

Safety belt equipped

Comfortable for baby and does not put pressure on the body
Warning:
This product is not life-saving and is only to be used under adult supervision,

Hand wash with mild detergent. Do not scrub or brush.

Hang it in a cool and ventilated place after use in order to avoid mildew . 4.Keep away from fire,high temperatures and sharp objects to avoid any damage.

Keep away from fire and high temperature, sharp objects to avoid any damage.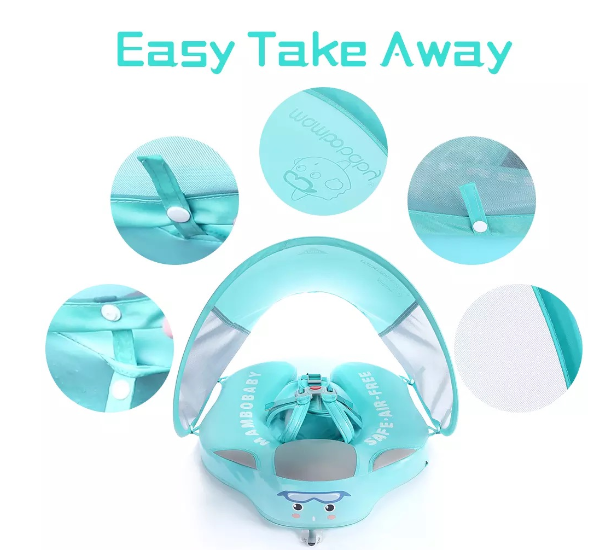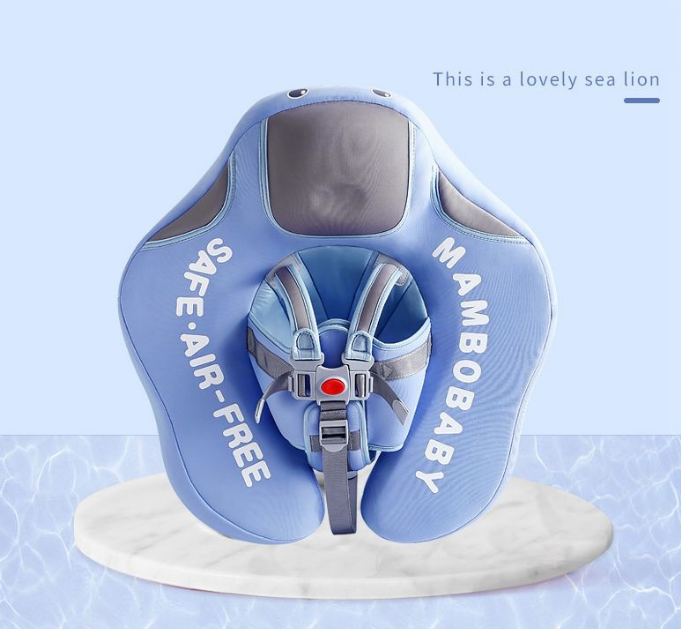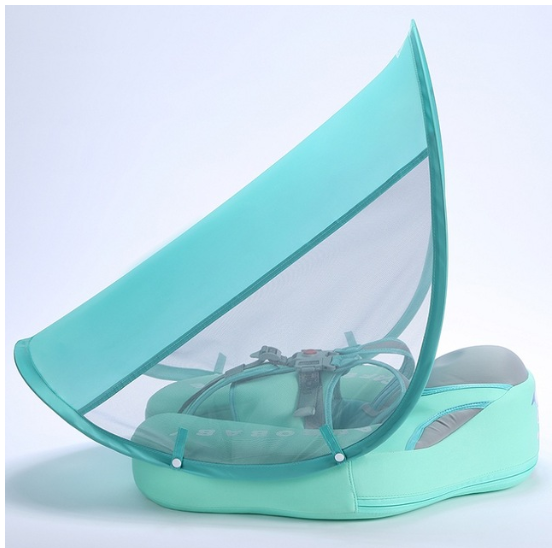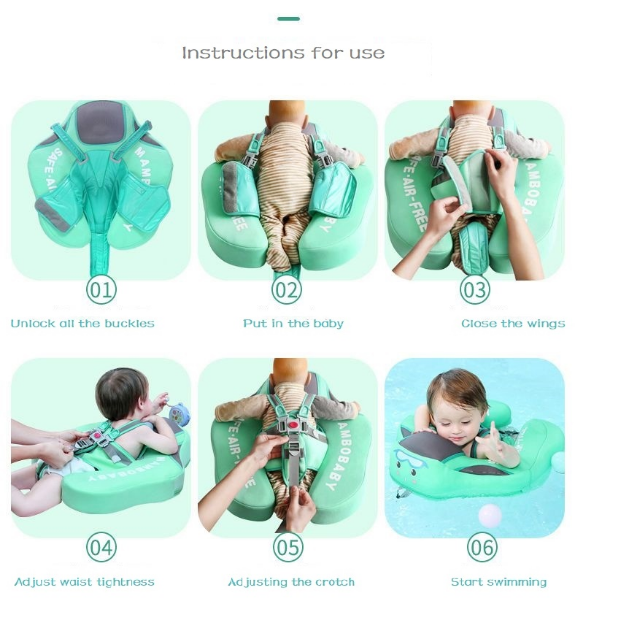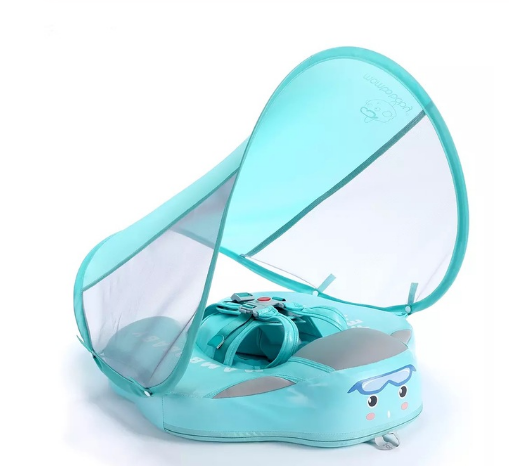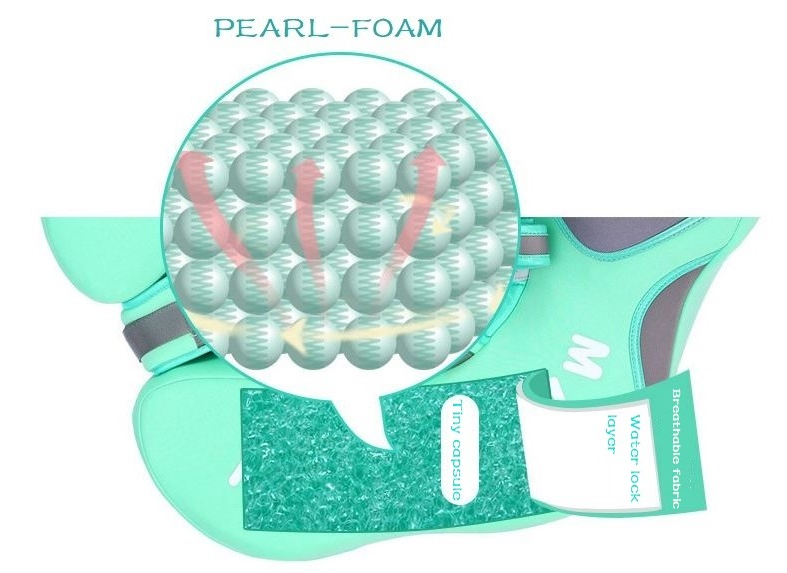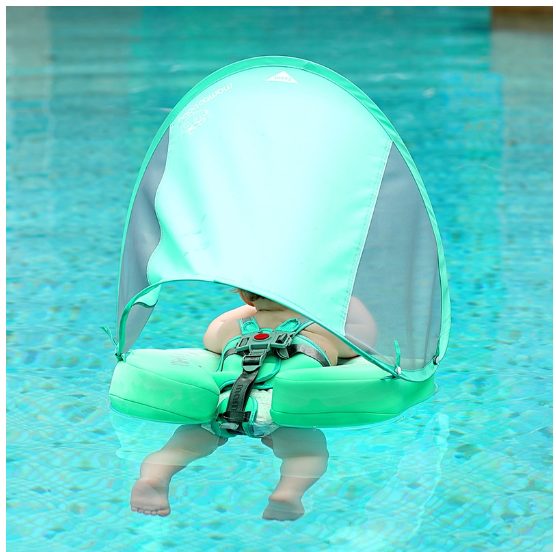 Similar products
Customers who viewed this item also viewed