---

Sewing just got easier with Bias Tape Maker Kit!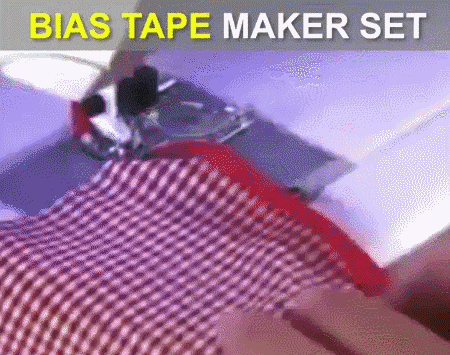 Create your own bias tape with our Bias Tape Maker Kit. Your creation will look professional with a clean-finished product from homemade napkins, handbag, bibs and etc. Simple and easy!
Bias tape maker kit is all necessary equipment to offer convenience and versatility needed for professional or beginner DIY use.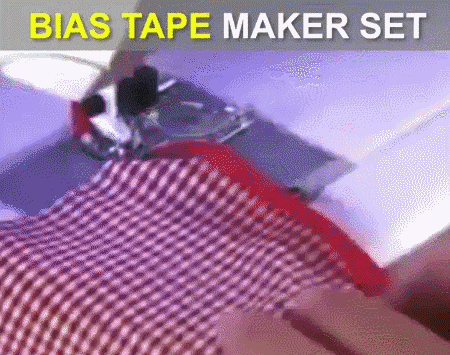 HOW-TO-USE
First, cut the end of your fabric off at an angle, feed your bias strip reverse side up into the bias maker, then use the awl to pull the fabric through.
Use a pin to secure the bias to an ironing board, then iron down, the small handle on the bias maker will help you pull with on hand and iron with the other
After you finish the tape, you can use the foot to sewing.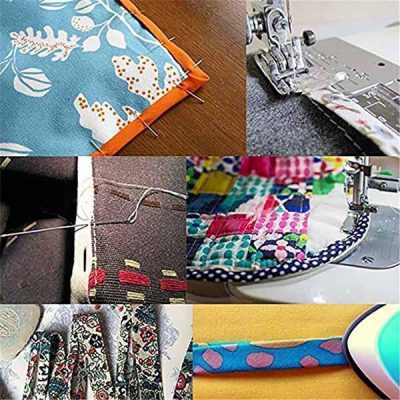 Material: Steel
Package includes: 1pc of 1/4″(6mm) GREEN, 1/2″(12mm) YELLOW, 3/4″(18mm) RED, 1″ (25mm) BLUE, 1 PC Awl,1 PC #6290 Adjustable Bias Binder Foot Snap On.
The Bias Tape Maker Kit is evocative, to say the least, but that's why you're drawn to it in the first place.

Inventory Last Updated: Jul 05, 2020
*NOTE: Due to OVERWHELMING DEMAND, please allow 12-22 Days for delivery.*
Dear valued buyers, You know this product is a must-have, but if you try it out and you are not happy with it, let us know within 30 days and we will refund you for the full amount, Its that easy!.
***
---