Breath Max™ Portable Travel Respirator breathing therapy
Breath Max™ Portable Travel Respirator breathing therapy
Regular price
$ 114.95
Sale price
$ 49.95
People
are viewing this right now
order NOW and Get it between
Mar 07
-
Mar 24
- SHIPPING is FREE
Guaranteed safe & secure checkout
Breath Max™ Portable Travel Rechargeable Ultrasoni Respirator breathing therapy
FREE SHIPPING
It's a great idea as a gift , present for the one you love!
You know the pain, you're out and about, but your clunky nebulizer is sitting at home, making relief basically impossible.
That's where the Mesh™ Portable Nebulizer comes in. This handheld nebulizer is ultra quiet and offers you relief while you are traveling or on the go. Perfect for treatment of COPD, asthma, bronchitis and more. Now you can get the medications you need wherever you are, hassle-free!
Best Nebulizer, And Perfect For Treatment Of COPD, Asthma, Cough, Sore throat, Fever, etc...
BENEFITS:
Immediate Relief From COPD, Asthma, Bronchitis And Other Lung Conditions: The Mesh™ Stealth Nebulizer provides a supercool ultrasonic mist that is easily inhaled by your alveolus, providing deep penetration into your airways and offering quick relief for respiratory conditions like COPD, Asthma, Bronchitis and more!
Ultra Portable and Super Quiet Whisper: The Mesh™ Stealth Nebulizer is powered by 2 AAA batteries or a standard power adapter that provides a strong ultrasonic mist that offers relief whether you are traveling or on the go. It's also designed with a whisper quiet motor that ensures comfort while using it, unlike traditional nebulizers today!
Liquid Cup For Your Medicines: The Mesh™ Stealth Nebulizer is engineered with a liquid cup on top of the apparatus that allows you to put your medicines such as Albuterol inside allowing you to get relief no matter what medications you may use!
Offers Relief From Colds & Flu:  Because of the efficiency of the Mesh™ unique penetration of the airways, it can also provide vapor therapy for common colds, flu, and cough. The instant fine mist deeply penetrates into your sinus, nose, and throat for instant relief.
Safe For All Ages: The Nebulizer provides a cool and harmless mist that includes no heating source or boiling water making it safe and suitable to be used by adults and children alike!
Design: The design of the boost circuit can ensure that the fog rate reaches equilibrium. The fog size will not be affected by the electric quantity, which is not conducive to the average absorption.
Cleaning function of fog outlet, flushing micro-grid with strong current every time to prevent blockage of micro-grid.
The bottom of the medicine cup is designed with an inclined plane to ensure that the medicine is fully atomized.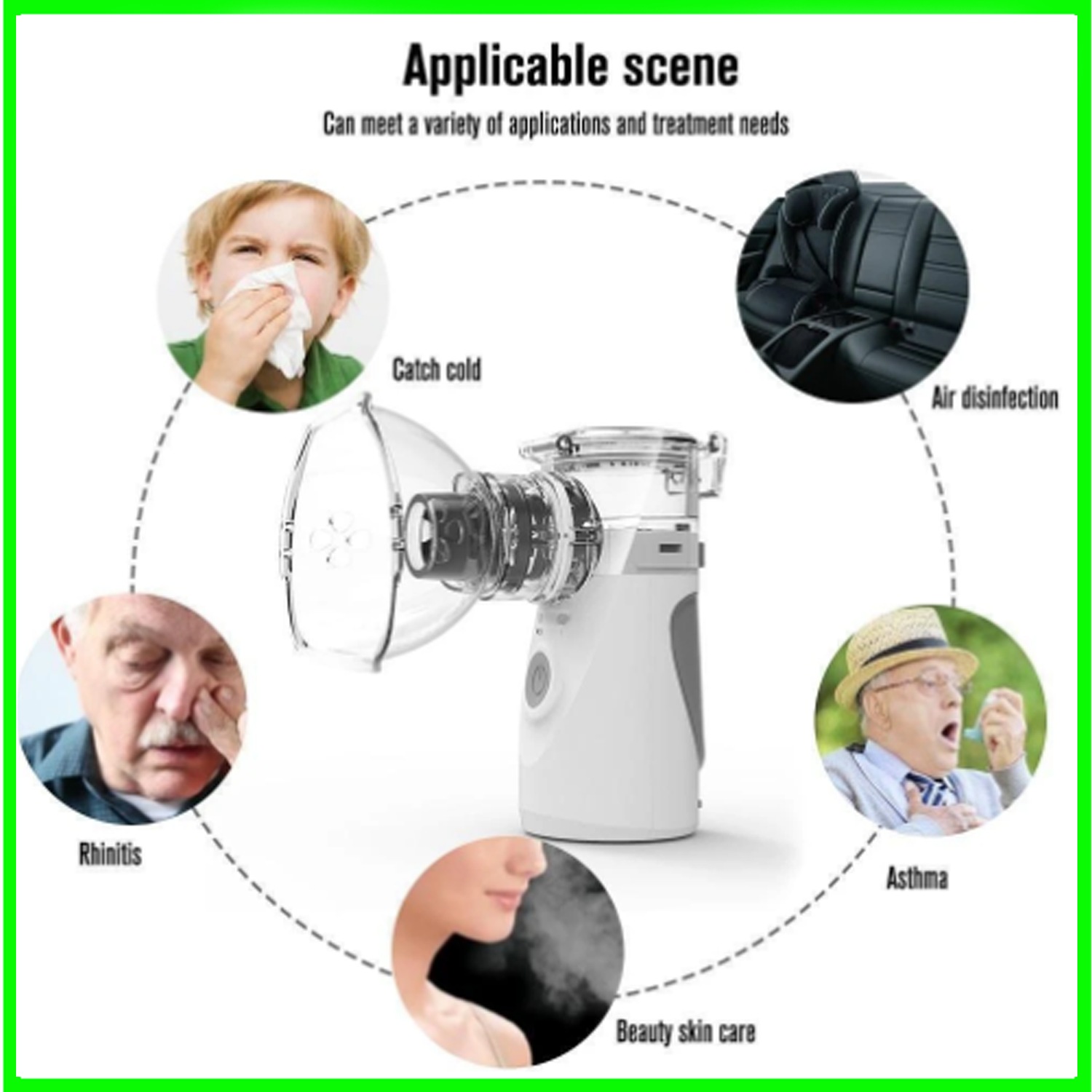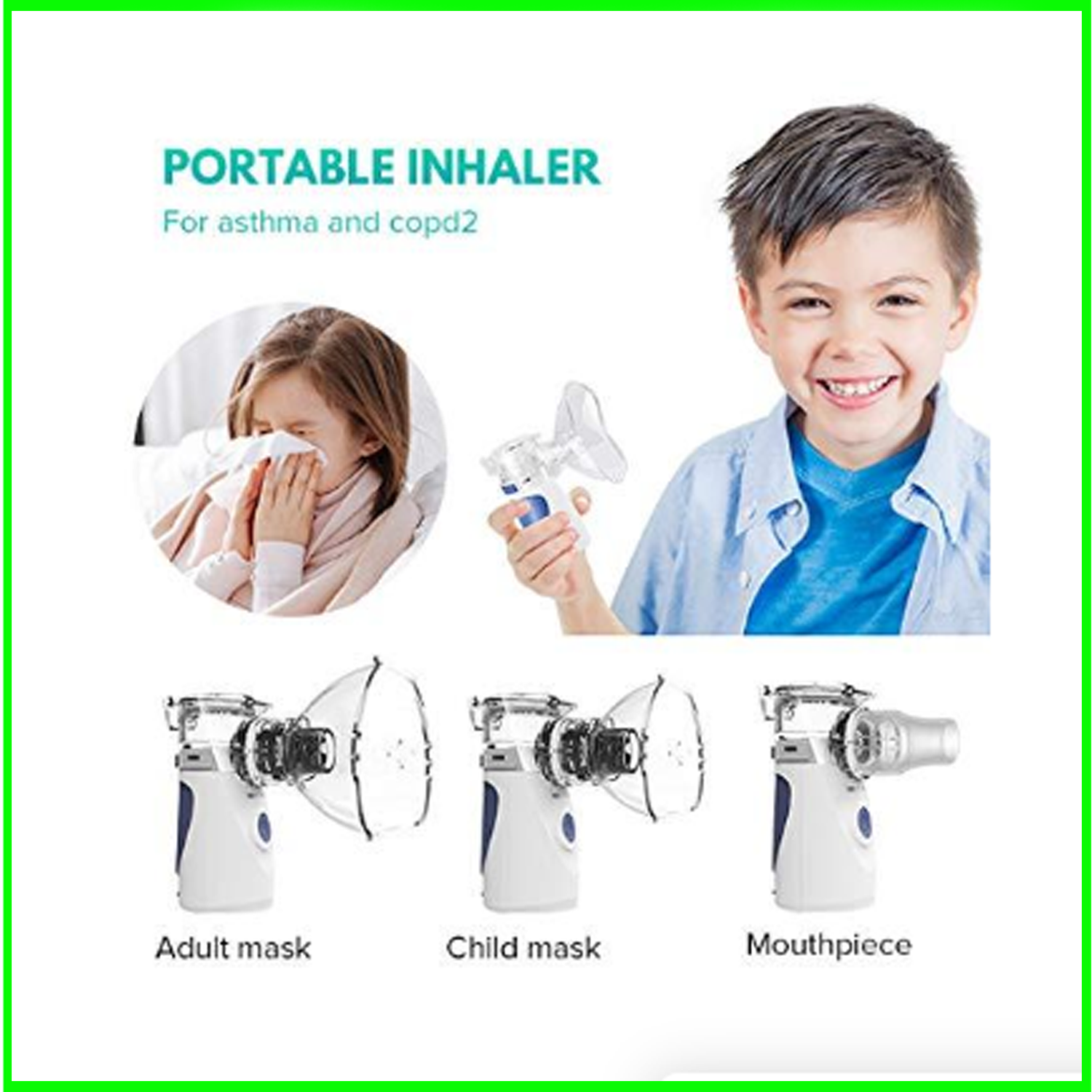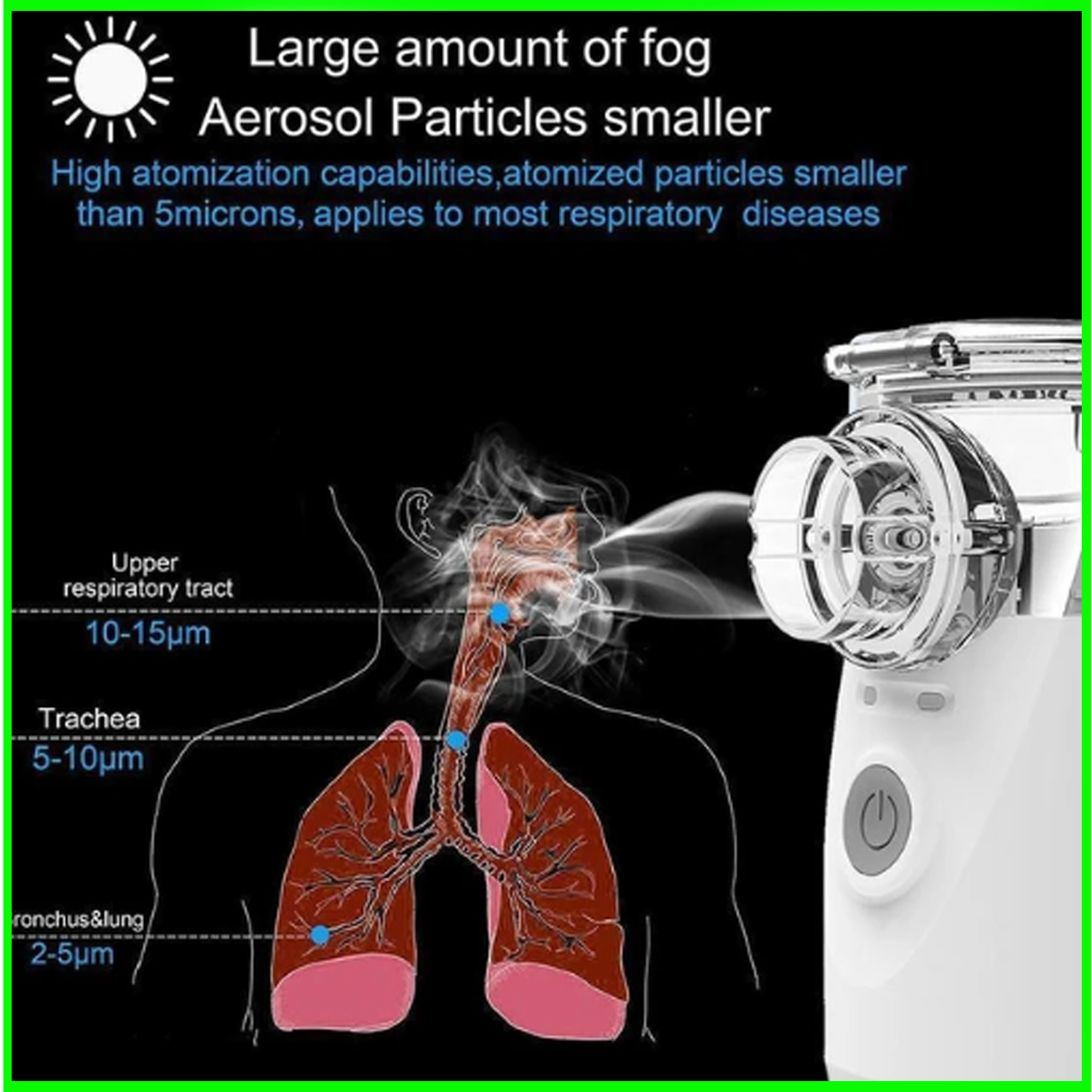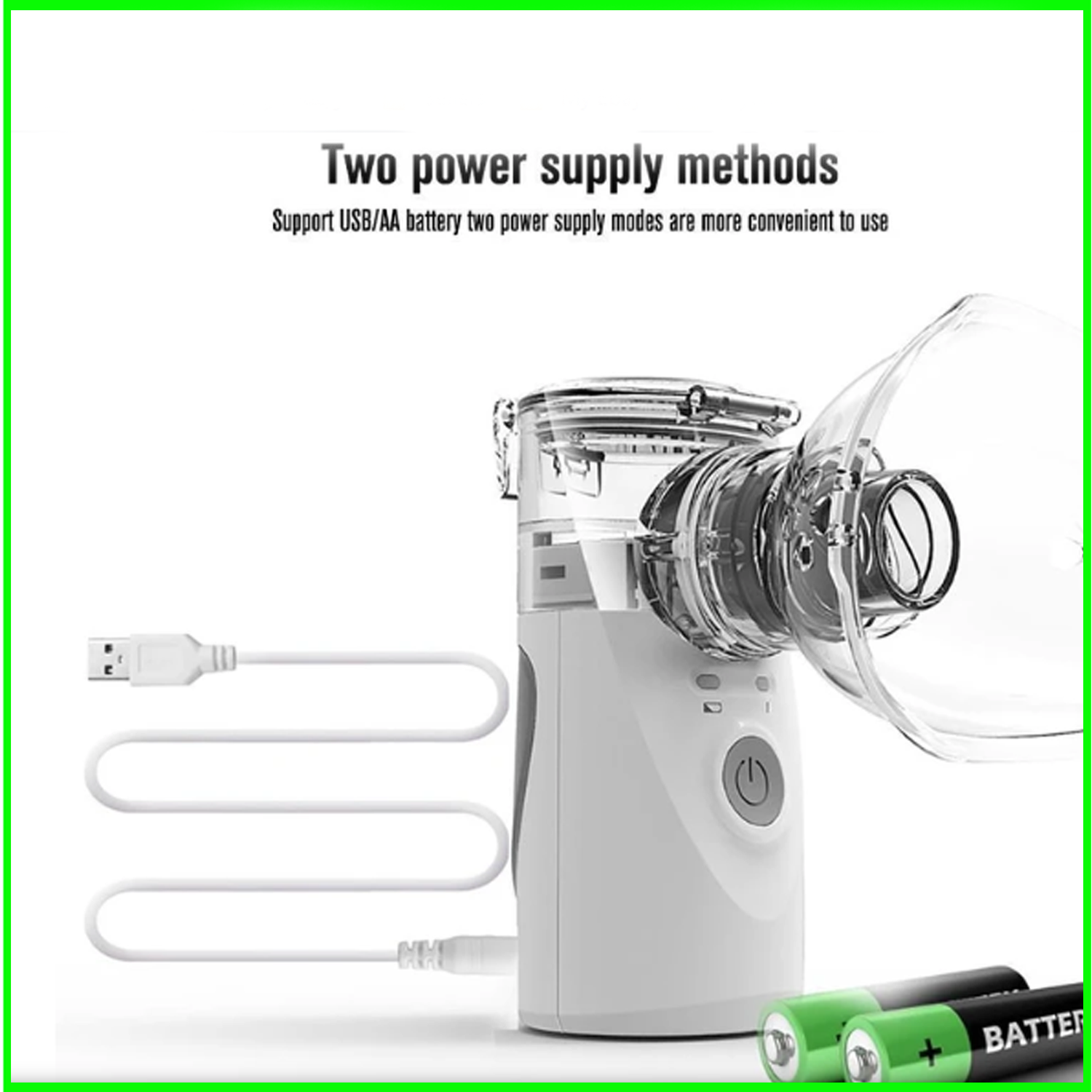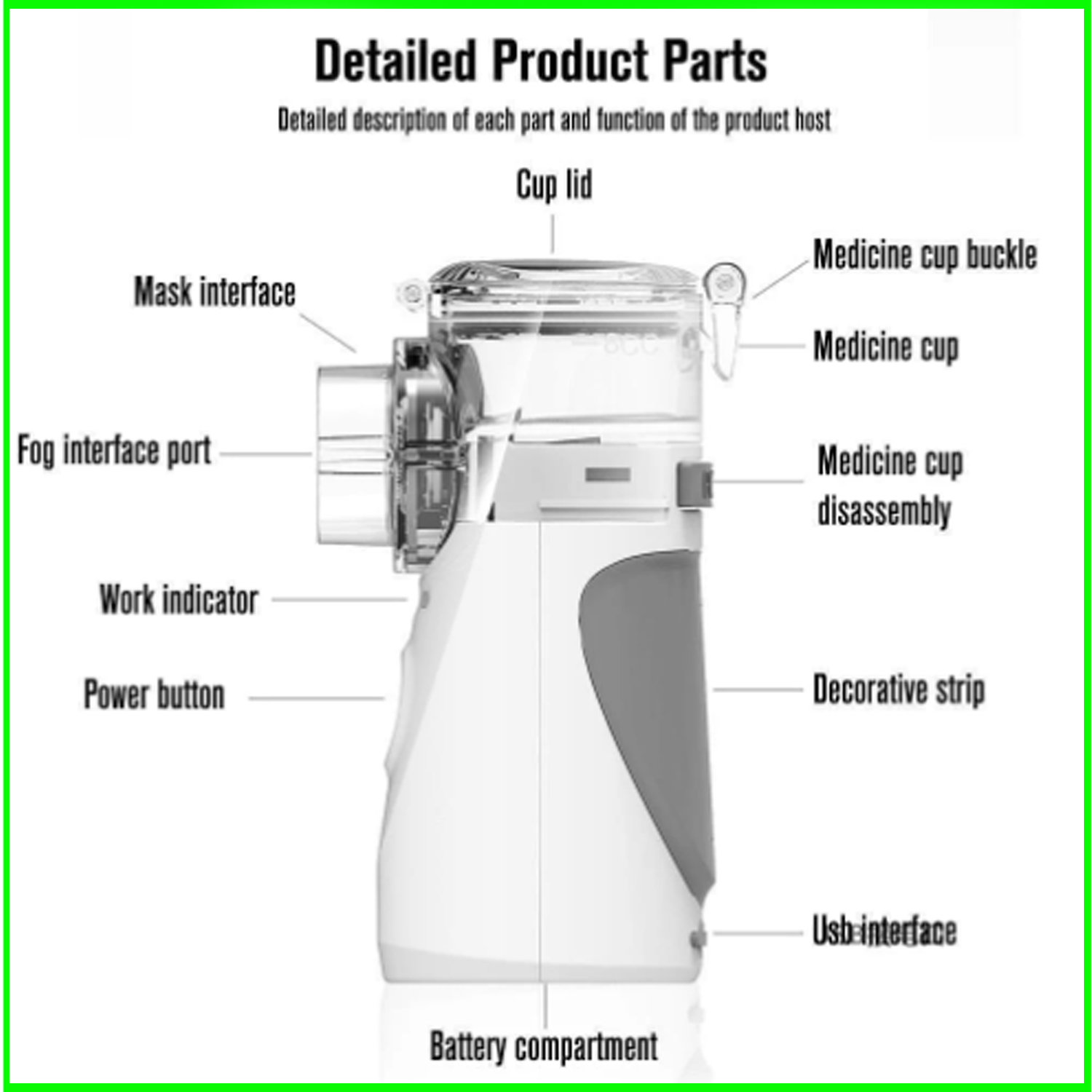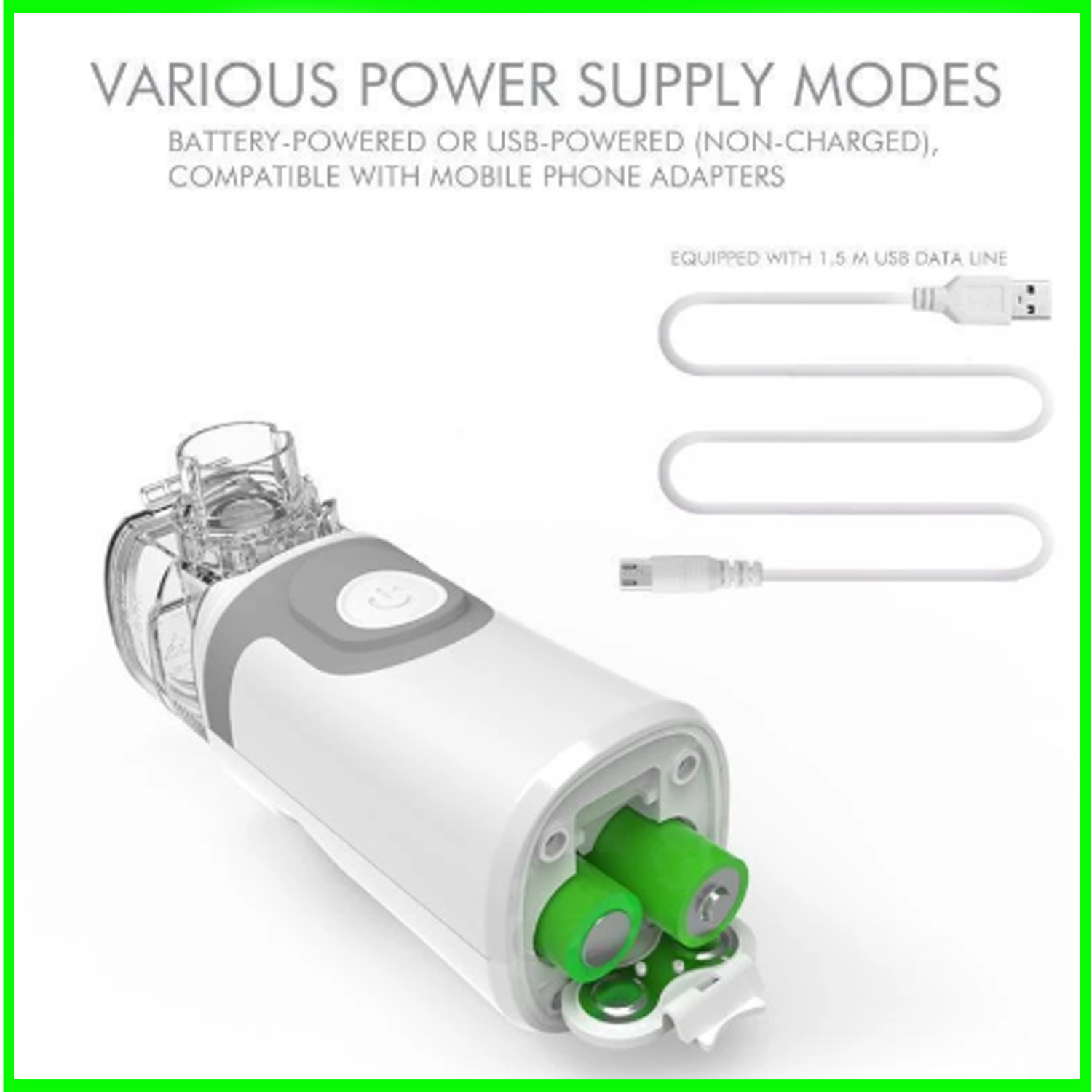 Similar products
Customers who viewed this item also viewed