---

Enhance the size of your butt instantly!
The main benefit of wearing shapewear is the way it makes you look! It instantly gives you a bigger and curvier backside. It doesn't matter what size butt you have, our shapewear will make your butt look bigger, rounder and lifted!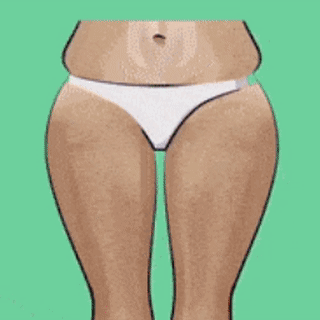 Avoid a saggy butt.
This has to be the best reason to wear shapewear because it helps firm and lift your butt. Many women call it the butt trainer or butt bra. I believe the best remedy is prevention. Wearing a compression garment such a butt lifter can help maintain your shape as you age and go through weight gain or loss.
Helps achieve semi-permanent results.
Consistent use can lead to semi-permanent results. Your booty can look rounder and therefore appear bigger if shapewear is used consistently but results will not last long if the practice of wearing your butt lifter stops.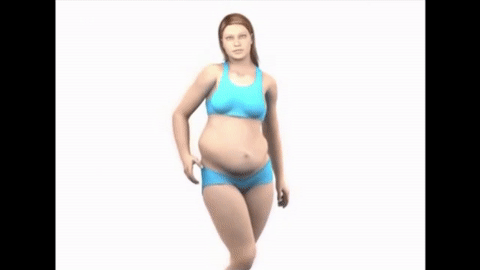 Maintain post-surgical results. 
Women who get surgical butt enhancement or fat transferred to their butt (Brazilian Butt Lift) are highly recommended to wear a shapewear or butt lifter to maintain their results.
Wear it to look better in your favorite outfits. With your new sexy butt lift you can enjoy your beautiful curves at anytime!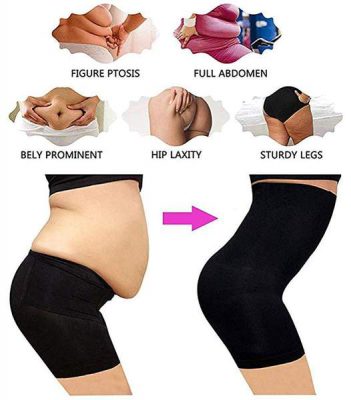 Confidence booster!
If you're unhappy with the way your body looks then there no need to go through expensive and risky surgery when you can improve your shape with shapewear, exercise and the right food! For most women, wearing shapewear and waist trainers motivate them to live a healthier lifestyle as well as exercising and eating healthier.
Made with a breathable fabric and invisible under clothes with targeted compression zones where you need it the most, silicone lining on the leg edge portions to prevent the rolling up effect.

Great shapewear to be worn after pregnancy. You can wear the shapewear every day in any season, especially for special occasions like Wedding, Gym, Workout, wear for all-day or all-night wear.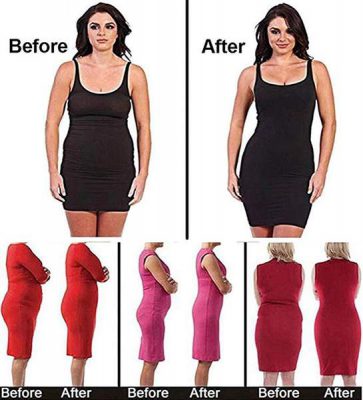 8 inch double paneled waistband.
Specifically targeted compression zones for where you need it the most.
High waist design control top with tummy panel that flattens the waistline while smoothing the tummy, waist and back.
Butt lifter bands that support and lift while enhancing your own natural shape.
Special mesh on the buttocks region that helps avoid flattening and will enhance volume.
Anti-bacterial technology prevents the growth of odor-causing microbes and bacteria.
Four-way stretchable fabric provides ultimate comfort. Feels like nothing is there!
Pressure release near the edge of the leg portion that is designed to relieve lower leg bulge.
Upper thigh band supports the lower buttocks while boosting and enhancing your natural volume.
Silicone lining on end of leg portions to prevent garment from rising up while wearing.
Always hand washed in cold water and lay flat to dry to avoid damaging the shaper.
Material: Nylon, Spandex
Thickness: Thin (Summer)

Size         XS/ S            M/L          XL/XXL        3XL           4XL
Weight    40-50kg     50-60kg      65-80kg     80-100kg      >100kg
Waist     56-66cm     66-76cm      76-89cm     89-102cm     102-115cm
Life is too short to live without the Butt & Belly Shapewear. Be happy. Be Content. Be Satisfied.

Inventory Last Updated: Jul 07, 2020
*NOTE: Due to OVERWHELMING DEMAND, please allow 12-22 Days for delivery.*
Dear valued buyers, You know this product is a must-have, but if you try it out and you are not happy with it, let us know within 30 days and we will refund you for the full amount, Its that easy!.
***
---