DIYWRLD GUTTER TOOL (MOST ADVANCED & UPDATED 2020)
DIYWRLD GUTTER TOOL (MOST ADVANCED & UPDATED 2020)
Regular price
$ 65.95
Sale price
$ 34.95
People
are viewing this right now
Get it between
Jan 24
-
Feb 06
If you order NOW- SHIPPING is FREE
Guaranteed safe & secure checkout
Tired of repositioning your ladder and climbing it up and down repeatedly just to clean your gutter?
You could go for the expensive way, which is installing gutter guards or hiring gutter cleaning services to solve your problem.
But, what if there's a super cheap & easy way to solve all of your problems now?
Introducing DIY Wrld Gutter Tool, it can be used to clean over 20 feet away of gutter because it has a unique shaped hook on it, you can pull debris easily even the gutter hanger is blocking it.
By using this, you don't have to keep on repositioning or climbing your ladder anymore!
Besides, you don't have to waste tons of money on cleaning services or any gutter guards too, you can clean it easily with this now!
---
⭐

Ingenious Tool

⭐ - Gutters is just about the worst jobs ever, second to raking probably! Luckily,  this ingenious tool makes this chore a lot easier
⭐

Ergonomic Design

⭐ - Ergonomic gutter cleaning tool that attaches to most extension poles. Additionally, with its unique design, you can hang the gutter tool on the ladder with the hook, so you can climb up and down of it with both hands.
⭐

Practical Structure

⭐ - Unique shaped hook to pull debris under gutter hangers and clean behind skylights and other roof structures. The tool allows you to pull debris in your gutters towards you up to 20 feet away without having to re-position your ladder at all.
⭐

Easy To Use

⭐ - It connects to any standard extendable pole and comes with a scoop and a unique shaped hook that lets you easily pull leaves right towards you.
⭐

Convenient & Time-Saving

⭐ - It can be used to clean up to 20 feet away of gutters, so you don't have to keep on moving your ladder. Some people will hop up onto their roof to clean their gutters, which is an extremely dangerous behavior if their roof isn't flat, to save time. This ingenious gutter cleaning tool would be a wise investment to save a lot of time through the fall season.
Features:

Unique Hook Shaped Design
We all know that gutter hanger is important as it ensures your gutter is fixed firmly, but when it comes to gutter cleaning, it can be quite annoying and it will block you from pulling the debris. With our Gutter Tool, it has an unique shaped hook on it, so you can pull debris under the gutter hanger. Besides, the hook can also be used to remove debris from hard to reach skylights.


Time-Saving & Super Convenient
Our Gutter Tool can clean up to 20 feet of gutter, because it has the unique shaped hook, which can pull debris even the gutter hanger is blocking it. It will save you so much time and you don't have to keep on moving your ladder anymore! It has significantly reduced the risk of you falling down from the ladder, because you don't have to keep on changing the ladder position and climbing up and down. 

Safer Climbing
According to the Consumer Products Safety Commission, falls from ladders sent more than 240,000 Americans to hospital emergency rooms. For now, we can know that falling from ladders is extremely dangerous and it can happen to anyone, it can happen to you too. So we have designed a unique shaped hook for you that you can hang it on the ladder too, you don't have to hold a gutter tool while climbing the ladder now!

High Quality
Our Gutter Tool is made of high-quality material, which is hard enough to ensure it can be used to pull the debris closer to you without you worrying it snapping or breaking off.
Size and Weight of our DIYWrld™ Gutter Tool: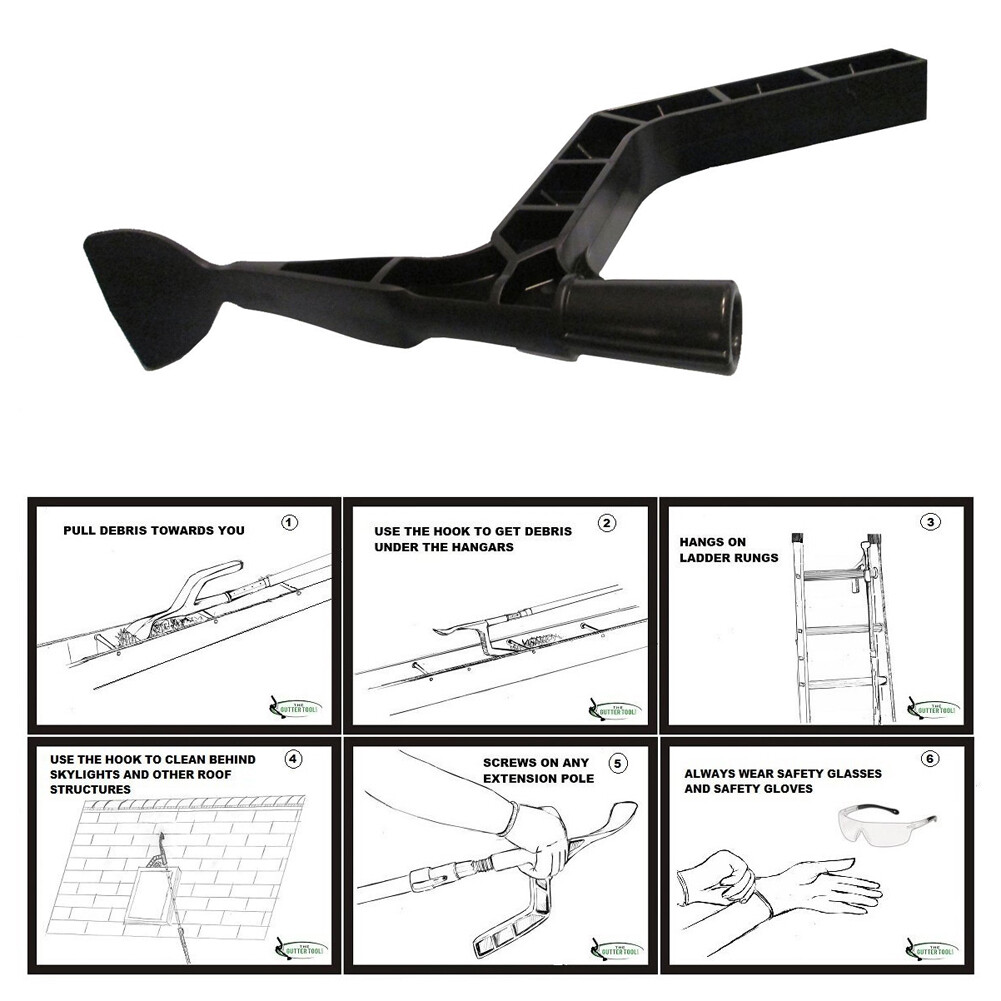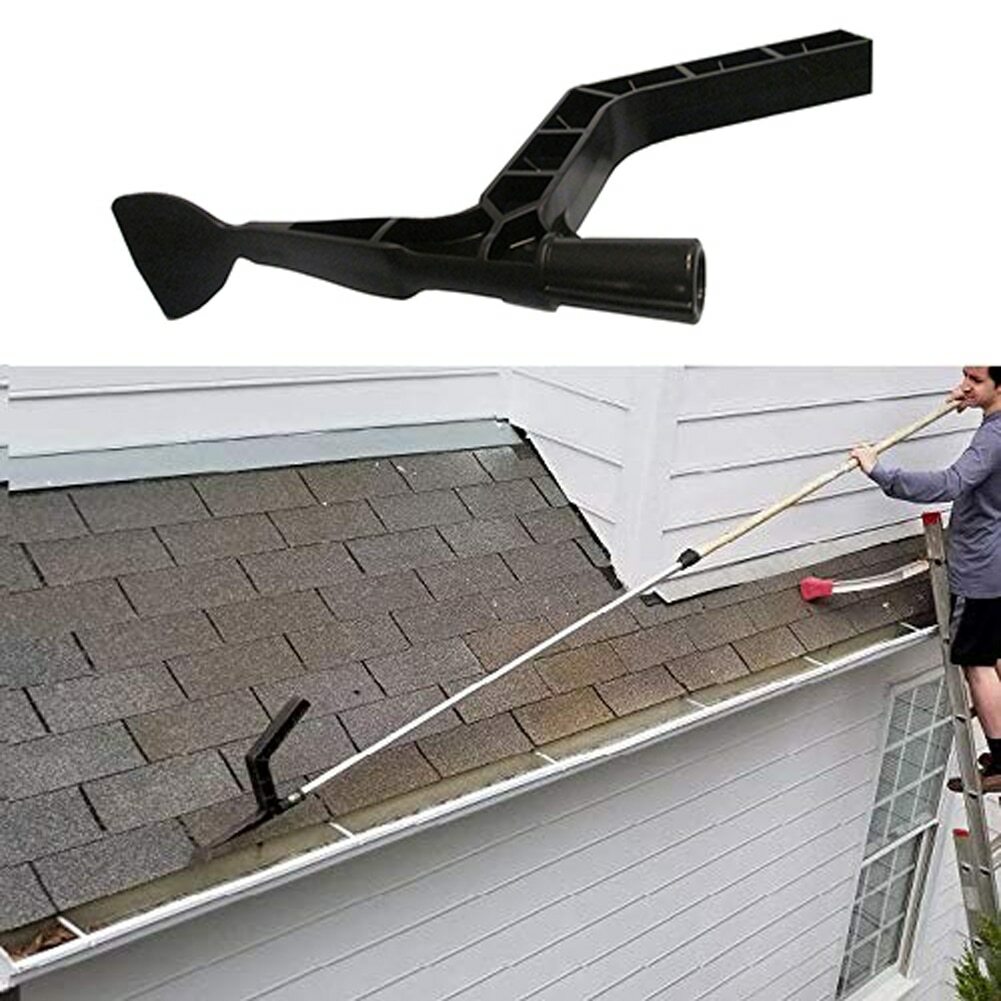 Similar products
Customers who viewed this item also viewed