Regular price
$29.95
Sale price
$19.95
You lead busy lives and feel guilty leaving your dog home alone for many hours!
This feeding lick mat will keep your pup busy for hours by spreading their favourite treat all over the mat and watch them lick it all up!
It is designed as tasty boredom busters for your dog.

By spreading your pet's favorite soft treat over the surface, you create a tasty fun game, having them seek out every morsel with their tongue. Licking enhances the sense of taste, allowing pet to enjoy just a small amount of food. Helps promote fresh breath by scraping off bacteria and undigested food particles from the tongue.
 
Your dog will love it!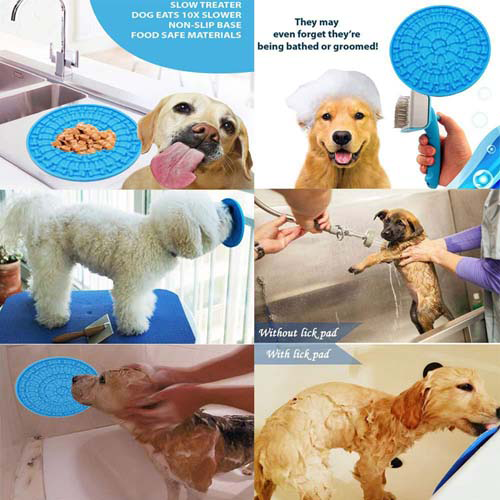 Made of food grade silicone, non-toxic, harmless, durable.
Back has suction cups, regular arrangement, super suction, prevent slipping or falling.
Not only suitable for bathing, also could be treated as a slow feeder bowl for developing a good eating behavior.
Easy to use and clean, stick lick mat to flat surface, after use, just rinse it.
Let your puppy get a tasty snack distract from discomfort while taking a shower.
Specifications: 
Product name: Pet lick mat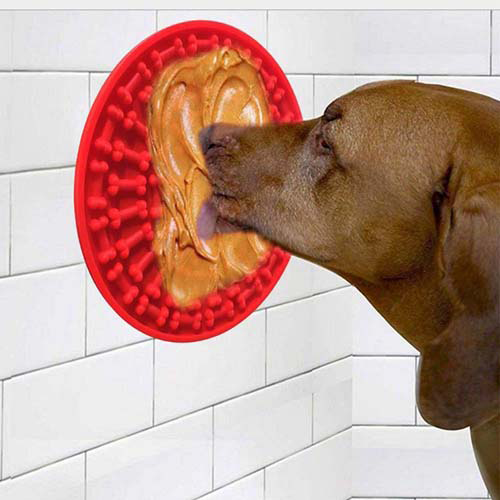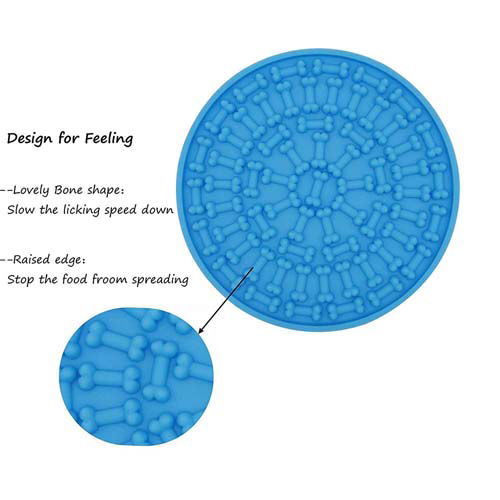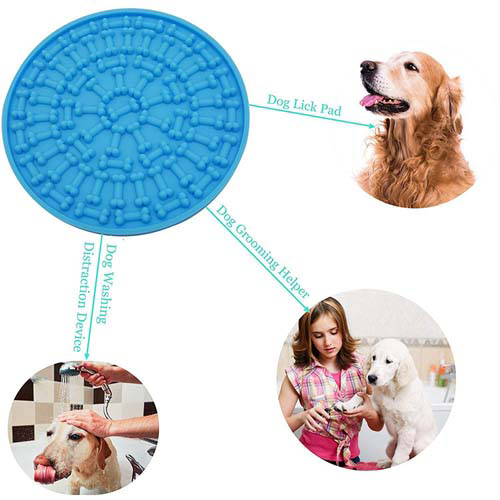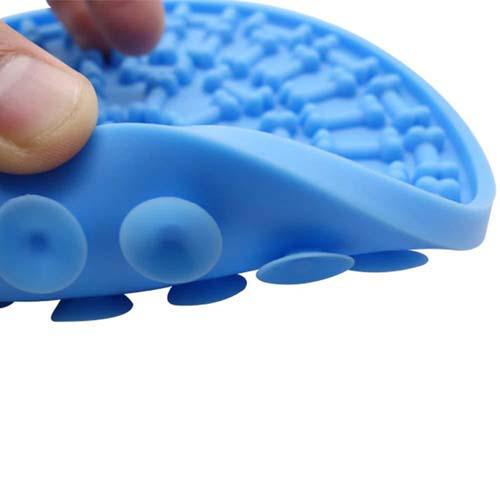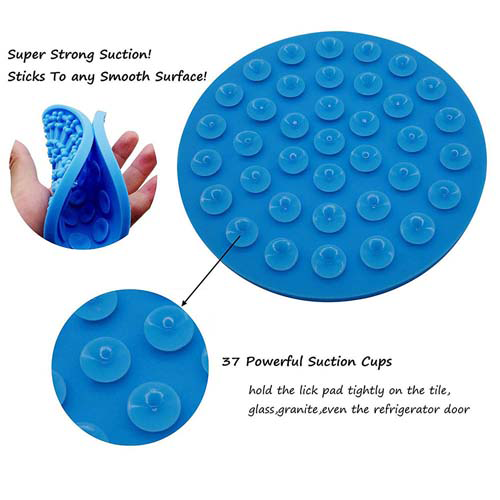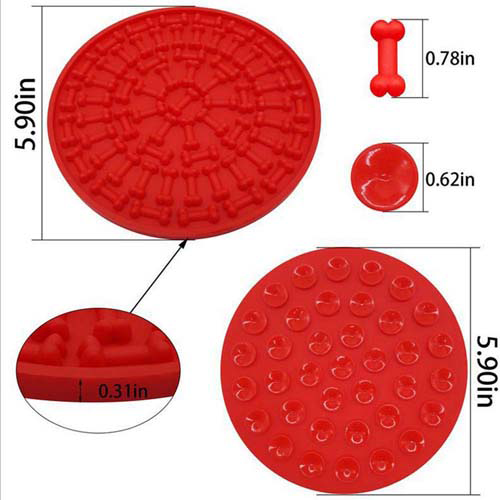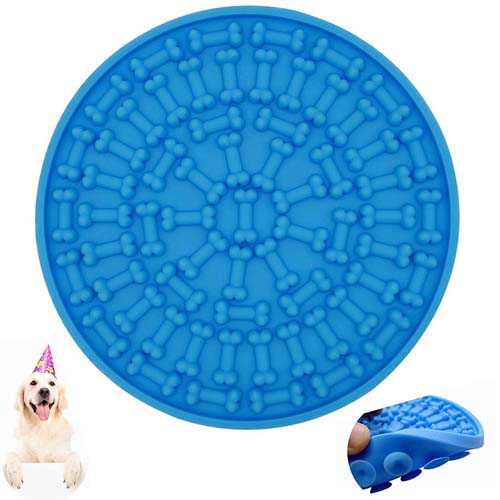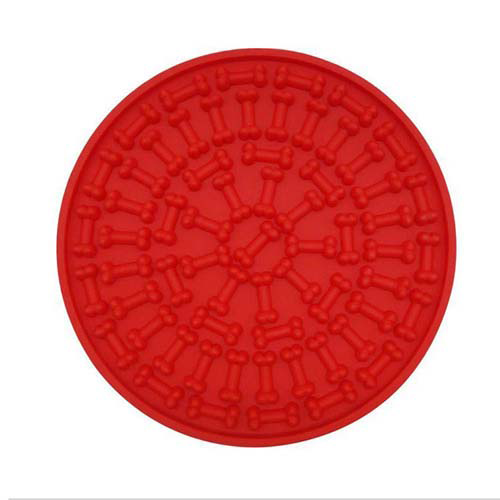 Similar products
Customers who viewed this item also viewed