Regular price
Sale price
$57.95
Are you tired of that piercing back pain from carrying your baby?
Are you looking for a baby carrier that is not only comfortable for your child but also for you?
The streamlined 360-Air Baby Carrier is ideal for any parents looking for a versatile carrier that provides unrivaled carrying comfort, while also giving your child the closeness and security they need.
This stylish, lightweight carrier has all the features you could ask for: a spacious zipper storage for essentials, all-season babywearing, a pressure-relieving waistbelt for proper back support, multiple ergonomic carrying methods, a seat that keeps your child in a natural "M" position, easily adjustable fit for parents, and of course, a stunning, eye-catching structural design.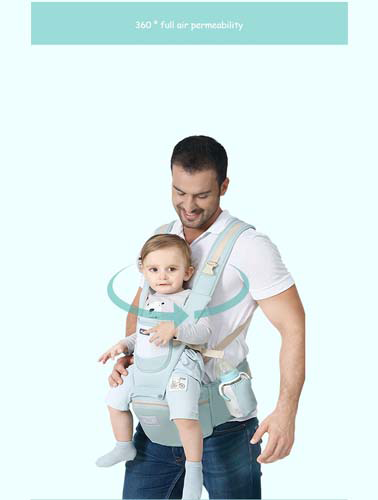 Similar products
Customers who viewed this item also viewed