FOOD MULTIFUNCTIONAL ELECTRIC GRINDER
FOOD MULTIFUNCTIONAL ELECTRIC GRINDER
Regular price
$89.95
Sale price
$49.95
Are you feeling tired of bulky, heavy food processors? Do you spend a lot of time in the kitchen? So, this Food multifunctional electric grinder is for you.
This food grinder is made of high-quality ABS and aluminum alloy materials, no rust, reduce resistance to make sure a long service life. Can be used to grind meat, tomato, peppers, garlic, onions and more! – it works so well & quickly.
Lightweight and portable size, convenient to carry, use and store, Make your cutting and chopping easier!
A must-have handheld kitchen tool that makes food prep a breeze!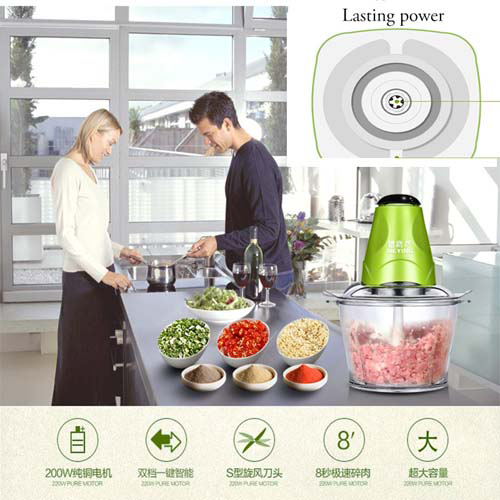 Features
- Quick: the 4 stainless steel blades are sharpened, powerful and solid, they can mince different foods in a very short time, save your cutting time
- Safe: with it, you have no need to use the kitchen knife. Just press the button and the food can be chopped in several seconds
- Sufficient: 2L large capacity is perfect for 2 to 3 person, suitable for home use
- Clean: made of high-quality stainless steel material, it is easy to clean. You just need to rinse it with water and wipe it with a towel
- Multipurpose: it can mince many foods, including vegetables, fruits, and meat. You can use it to make turkey stuffing, salad, sauce, baby food and so on
Specifications:
- Rated power: 220V / 50Hz

- Rated power: 200W

- Breaking time: 2 minutes and more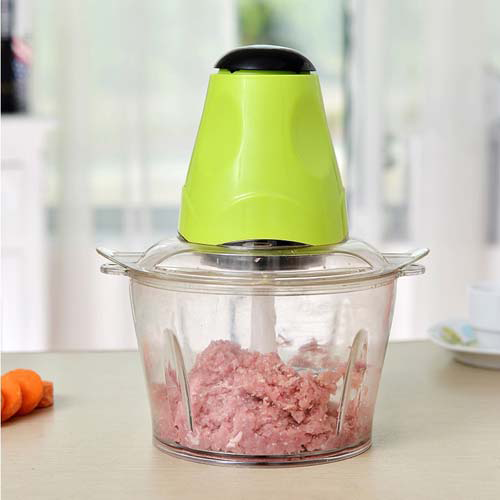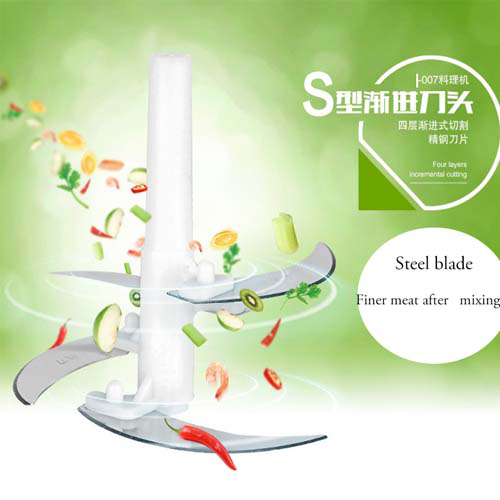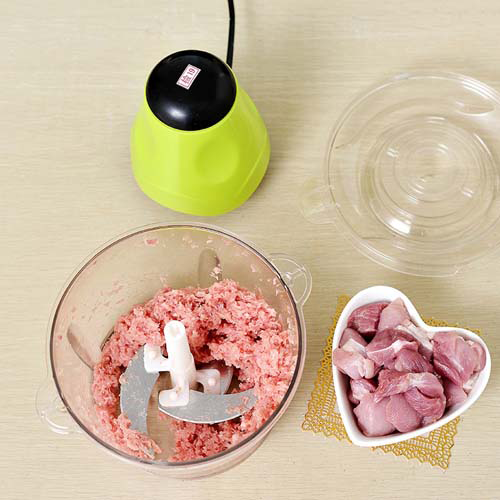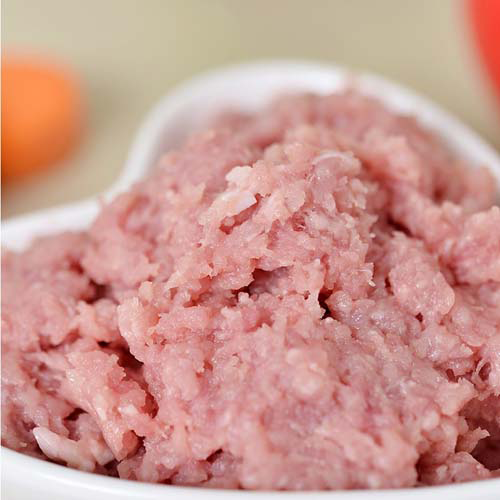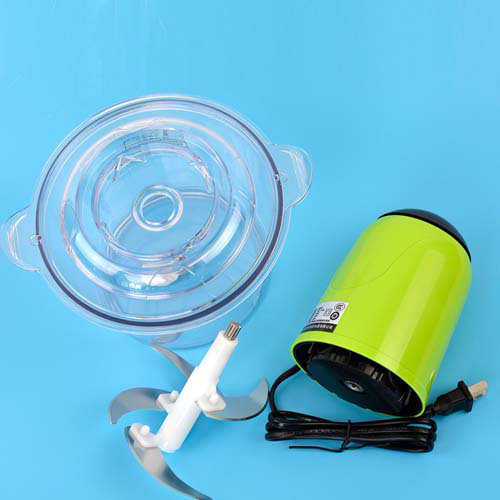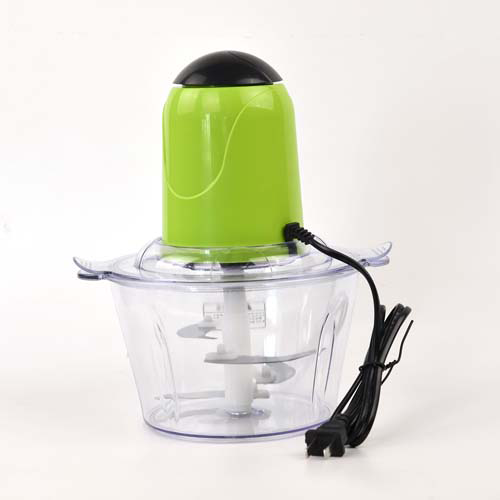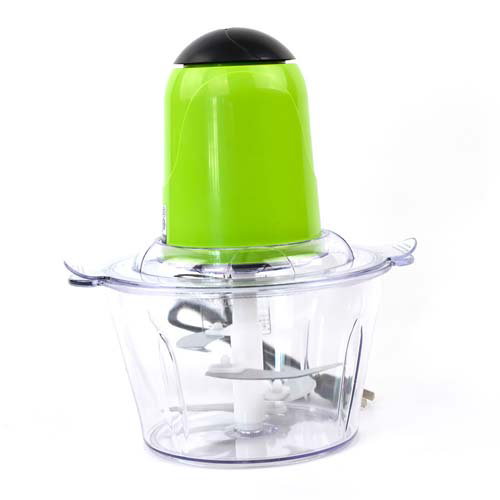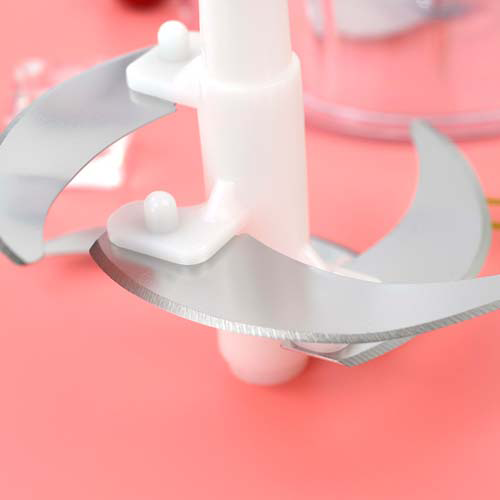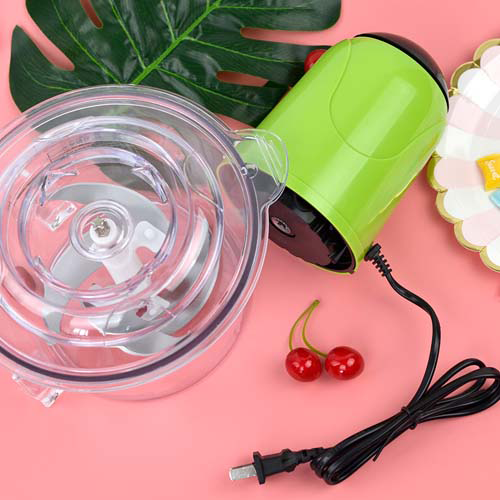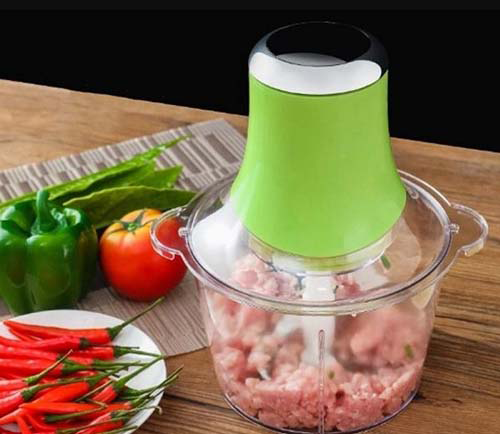 Similar products
Customers who viewed this item also viewed