FOREARMBLASTER THE ULTIMATE FOREARM BUILDER
FOREARMBLASTER THE ULTIMATE FOREARM BUILDER
Regular price
$ 87.95
Sale price
$ 47.95
People
are viewing this right now
order NOW and Get it between
Mar 10
-
Mar 27
- SHIPPING is FREE
Guaranteed safe & secure checkout
BIGGER PUMP = BIGGER MUSCLE GAINS!
 
Introducing ForearmBlaster™ - Experience A Pump Like Never Before... Feel Your Forearms Burn And Increase Your Grip Strength Significantly!
GET THAT MASSIVE PUMP
The forearm pump you'll get from performing 2-3 exercises with the ForearmBlaster is unlike any other pump experienced before. Your forearms will look massive and feel as if they're about to pop! This is due to full muscle contraction and the engagement of both flexors and extensors in a single exercise. 
THE #1 EXERCISE FOR KILLER FOREAMRS
One of the most effective exercises to work both the front and the back of the forearm. As one hand goes into flexion the other hand goes into extension, constantly keeping your forearms under tension for the best results. Get shredded lower arms and build your physique to its fullest.
WHY STRONG FOREARMS ARE ESSENTIAL?
Strengthening and building your forearms isn't just about aesthetics. Strong forearms translate to a stronger grip. Bodybuilders require this grip strength, to perform intense lifting workouts with heavy weight, without risking injury. Through squeezing harder, more muscles are engaged, and greater force is generated. This maximizes the strength-building benefits of the wrist roller to give you that massive pump.  
EXTREMELY EASY TO USE
Load the rope with a lightweight and lift the plate up by twisting your wrists backwards. When the plate reaches the top, reverse the wrist motion allowing the plate the plate to go back down. Make sure to actively untwist the rope rather that just letting it fall, for the best muscle-building benefits. Gradually increase the weight and distance to increase muscle overload and difficulty of the exercise.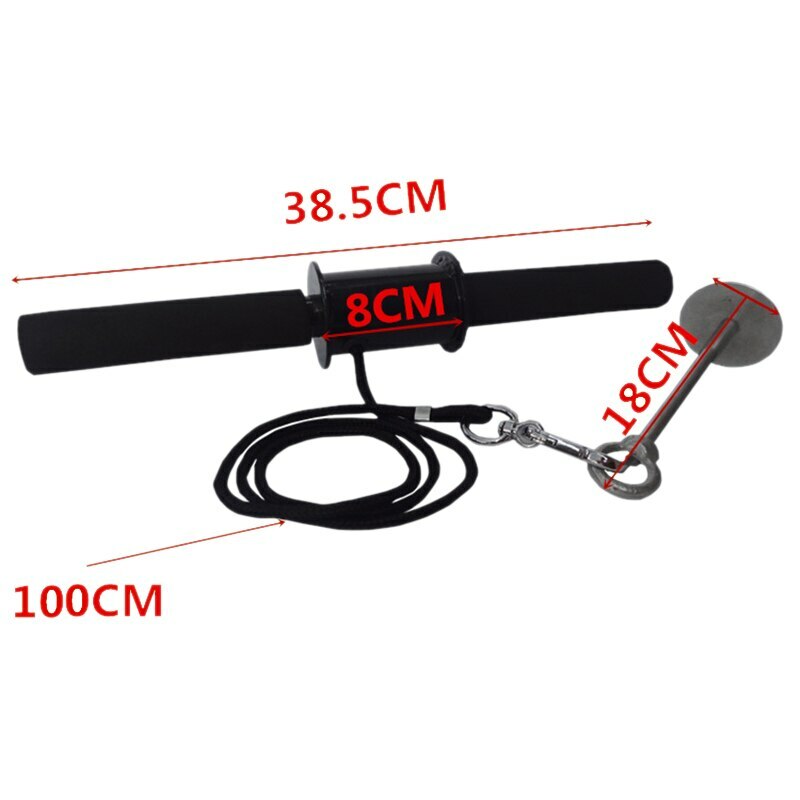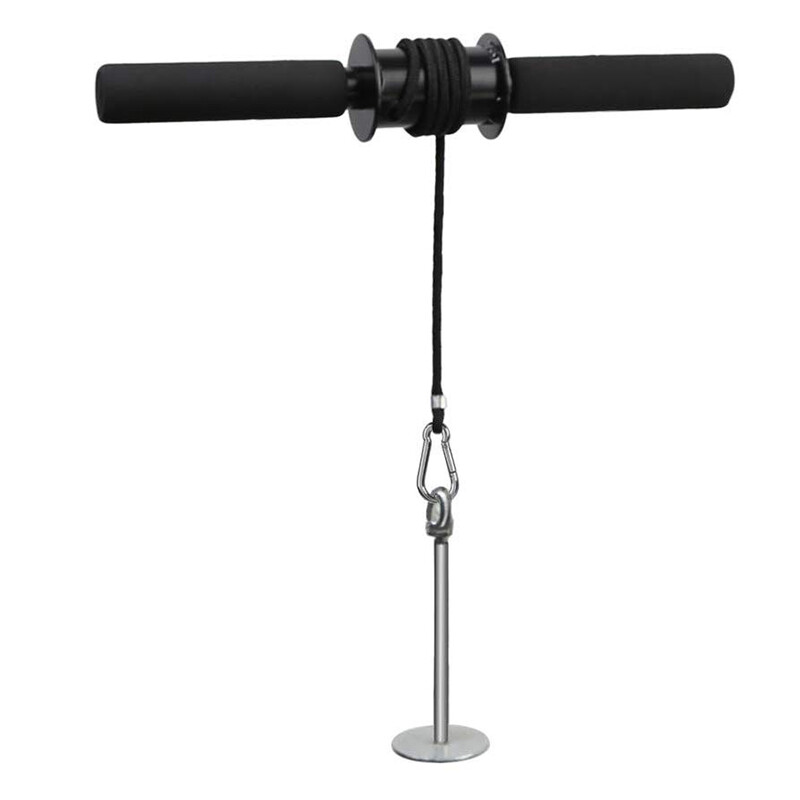 Similar products
Customers who viewed this item also viewed