Handmade Wooden Yarn Bowl
Handmade Wooden Yarn Bowl
Regular price
$ 81.95
Sale price
$ 40.95
Poeple
are viewing this right now
Order NOW to Get it between
Nov 30
-
Dec 11
Guaranteed safe & secure checkout
End your frustrations with balls of yarn rolling around and onto the floor.
Keep it in one spot by using a yarn bowl. You can breathe easier, relax and knit away when your yarn stays in place. Plus a yarn bowl looks super stylish!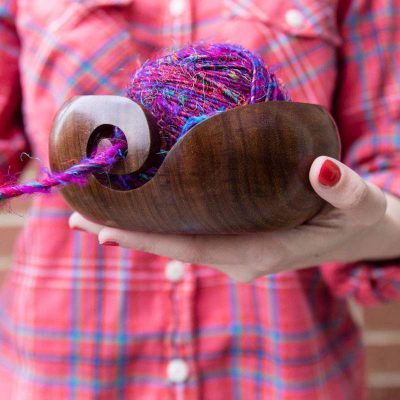 keep your sanity! Knitting is meant to be pleasurable. Chasing yarn out from under tables, chairs, and couches is no fun. Nor is knotted, tangled yarn, which often happens when knitting from a skein or ball. we speak from experience here. Too many timesWe've tried to undo a massive tangle. It's very frustrating!
keep your yarn clean and prevent it from collecting fluff or dust from the floor. (Knitting is much more important than housework, so of course, we can all have dust and fluff on our floors!)
it's not easy for pets to move around, unlike a free ball of yarn. You see all these cute pictures of cats playing with yarn. Sure they're adorable, as long as it's NOT your yarn!
You can move your yarn bowl wherever you feel like knitting. Glorious sunny day outside? Take it outdoors and know the yarn isn't going to get all dirty.
Their whole purpose is to be a yarn holder and also look beautiful.
Description
Material: wood
Diameter: 14-16CM
Weight
: 0.88 lb
Similar products
Customers who viewed this item also viewed