Portable Hydrogen Water Generator
Portable Hydrogen Water Generator
Regular price
$ 195.95
Sale price
$ 49.95
People
are viewing this right now
order NOW and Get it between
Mar 14
-
Mar 31
- SHIPPING is FREE
Guaranteed safe & secure checkout
Drinking hydrogen water is one of the best, effective and natural way to enjoy vibrant health and beauty. 
Now everyone can afford to own 
Portable Hydrogen Water Generator
, the world's smallest yet strongest portable hydrogen water generator.
Convert your ordinary drinking water into hydrogen water anytime and anywhere!  Reap the optimum health benefits from drinking hydrogen water that is richest in antioxidants.
 Get the

portable hydrogen water generator to

 

achieve 

your health and beauty 

goals!
Hydrogen is the smallest gas element. Because of the size, molecular hydrogen could penetrate into every organ and cell in the body (including the brain).
Hydrogen promotes antioxidant, anti-inflammatory, weight-loss, and anti-allergy activity. 
Hydrogen-rich water is non-toxic, inexpensive, easily administered, and can diffuse easily into tissues and cells.
It is 88 times smaller than vitamin C, it can cross the blood-brain-barrier, promotes anti-cancer. Hydrogen-rich water is also beneficial to adjust the intestines and stomach.
It improves blood circulation and metabolism and also maintains a balanced endocrine.
Beauty Benefits
Hydrogen water prevents LDL (low-density lipoprotein or bad cholesterol) which plague arteries, which naturally slows down the aging process and look younger. Wash your face with hydrogen water, as it is easily absorbed and helps maintain the skin elasticity. Hydrogen water has a moisturizing effect to prevent wrinkles and can stimulate collagen. Hydrogen-rich water is good for improving function cell repair and regeneration.
How It Works
Electrolysis of water is the best method of producing high purity hydrogen gas on demand. The most important element of the generator is the electrolyser cell where the electrolysis reaction takes place. The cell consists of two electrodes (an anode and a cathode), which are separated by the ion exchange membrane. To produce the highest purity of hydrogen up to up to 99.9995% purity, a platinum catalyst is used at the electrodes.
Convenient and Portable
Mineral water bottles can be installed directly on the host base. 1-Click with Blue light on, hydrogen water will be made within 3-5 minutes. It can be used about 10 times for one charge. It can be charged by computer, power bank conveniently with a USB cable with a Type-C interface. When it works it will glow pretty bubbles and blue light during 5 minutes Electrolytic mode and green light during 3 minutes Electrolysis mode. Convenient and portable for office, travel, and gym. Perfect for making hydrogen-rich water at anytime, anywhere.
Suit for Most Type of Drinking Water
Purified Water, Mineral water, Tap water. Suitable for 12cm and 15cm mouth bottle.

Specifications: 
Material: ABS plastic
Power: 5W
Product Dimension: 5.3 x 5.6cm
1 x Portable Hydrogen Water Generator
1 x Type-C USB Cable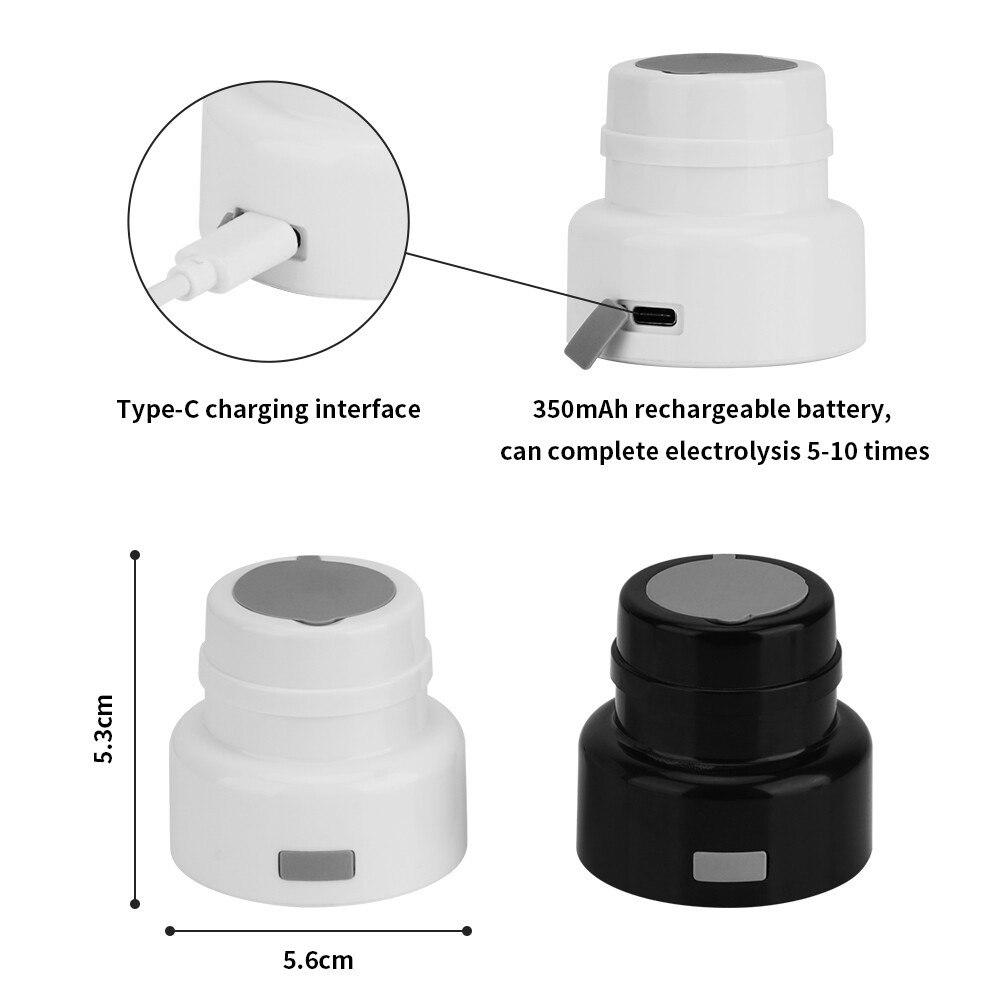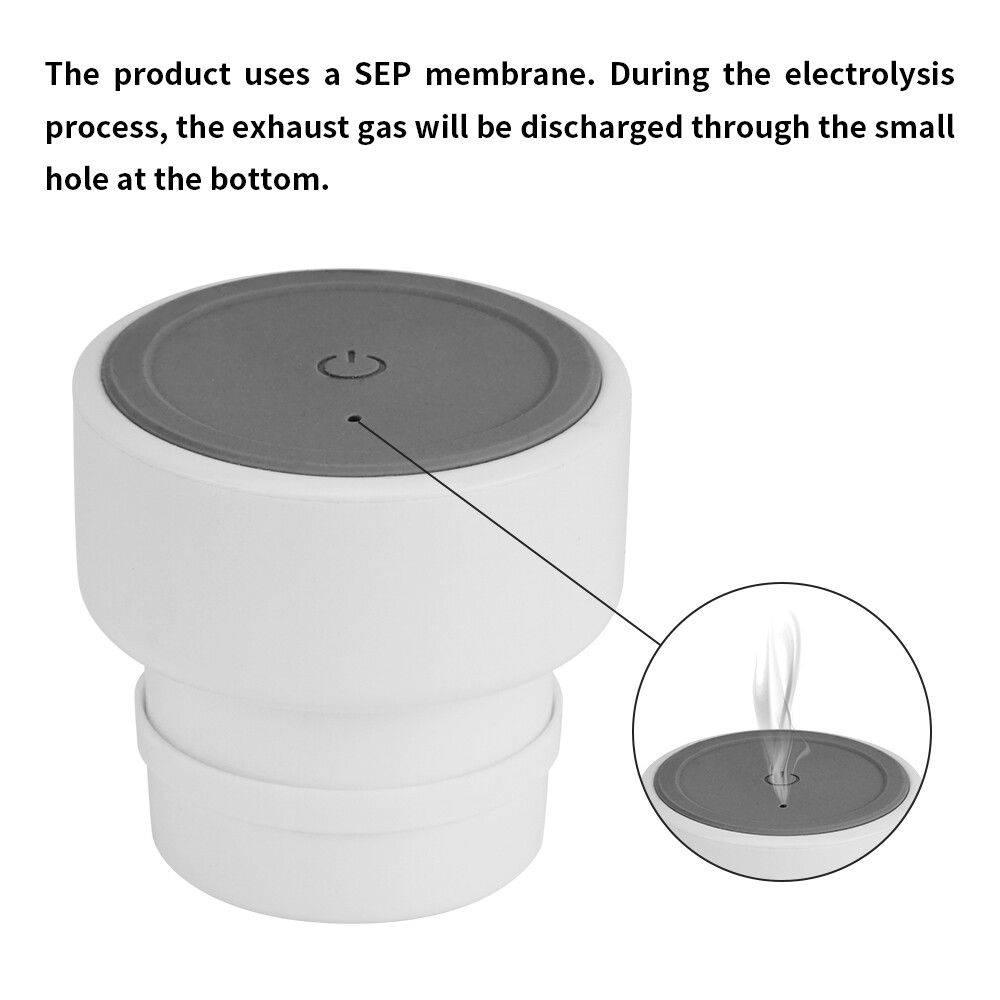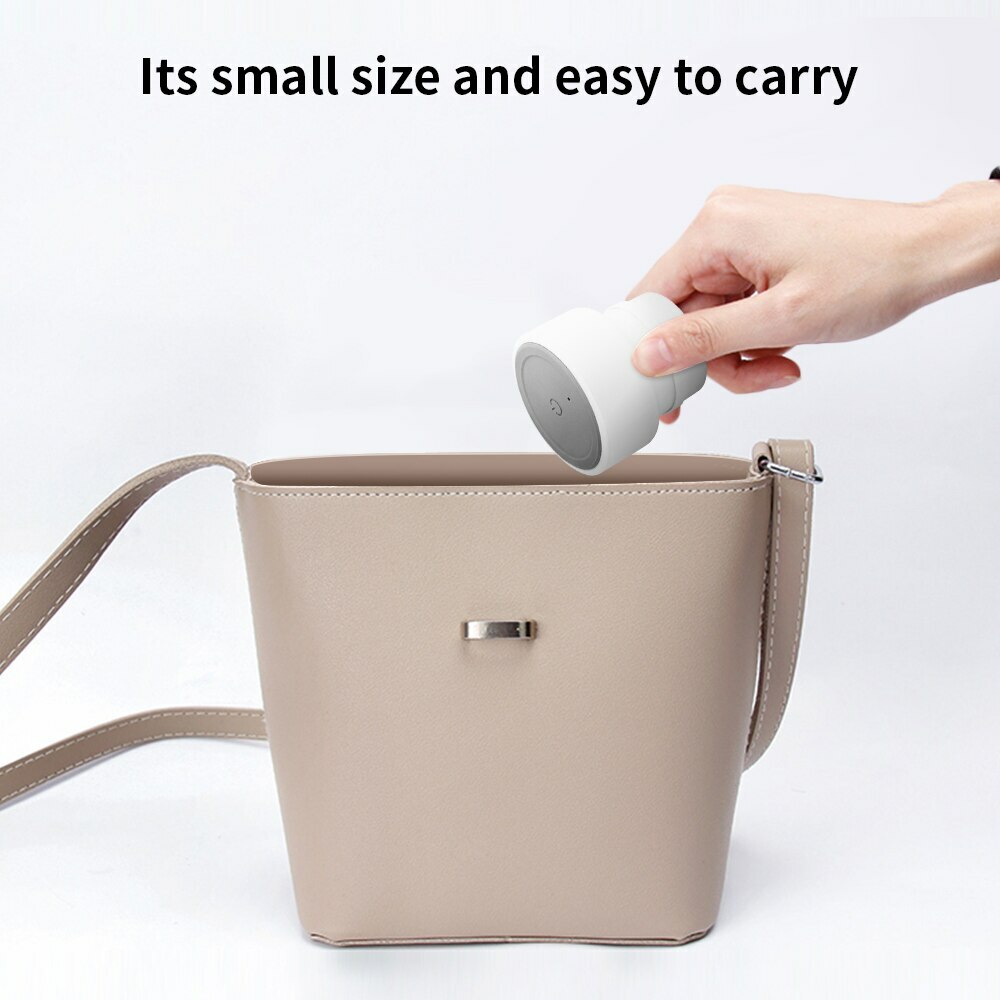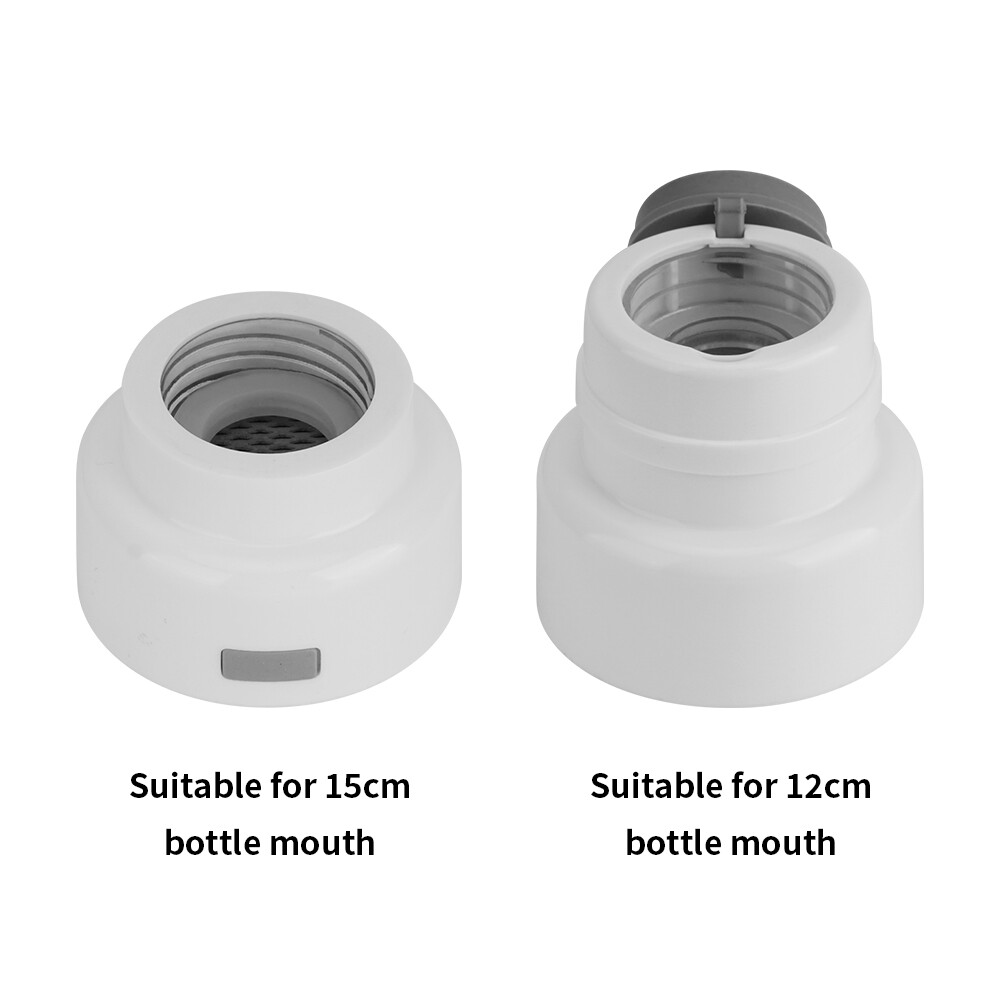 Similar products
Customers who viewed this item also viewed