---
This Portable Oxygen Can / Cylinder Is Now Available In A Revolutionary Lightweight Portable Packaging. these Cans Have Been Developed By Ing. L. & A. Boschi Of Italy (Since 1930), Which Is A World Leader In Oxygen Products For Personal Use. Oxygen For Personal Use Comes Packaged In A 500 Ml Can Comprising Of 6 Liters Of Oxygen. Now The World Has Got Easy Access To Pure Natural Oxygen
★ First-Aid And Lifesaver★
Oxygen Cans Are Perfect For Use As A First-Aid In Times Of An Emergency. Canned Oxygen Is An Amazing Product Which Acts As A Lifesaver For Emergency Situations Like Heart Attack, Asthma, Hypoxemia, Etc.
★ Breathlessness ★
Oxygen Cans Offer Wide Array Of Oxygen Products Including One For Breathlessness. Oxygen In Can Helps In Fighting Away Fatigue And Increases Energy, Endurance, Stamina And Strengthens Immunity. It Offers One-Stop Solution For All Kinds Of Health Problems Having Their Origin In Oxygen Deprivation.
★ Altitude ★
When You Visit High Altitude Destination, You Must Back Up With Oxygen Cans For Boosting Oxygen Level, Oxygen Cans Increase The Oxygen Levels In Your Body And Increase Your Natural Ability To Build Red Blood Cells.
★ Pollution★
Oxygen Cans Are Proven For Their Effectiveness In Combating The Negative Effects Of Pollution, Which Has Become The Major Cause Of Low Oxygen Levels In Our Crowded Cities. Oxygen Can Help You To Fight Off The Negative Effects Of Pollution.
★ Sports★
Oxygen Can For Sports Is A Proven And Safe Way For Enhancing Your Sporting Performance. Scientific Studies Have Demonstrated An Increase Of Up To 24% Upon Taking Supplemental Oxygen Products.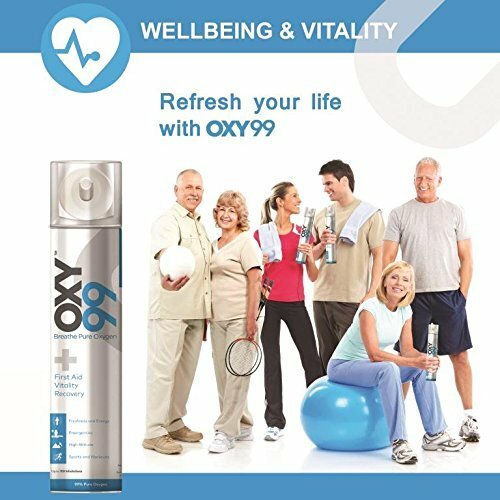 Features & details
Pure Oxygen Is A Lightweight Portable Can Developed By Ing. L. & A. Boschi Of Italy (Since 1930).
For Personal Use Comes Packaged In A 500 Ml Can Comprising Of 6 Liters Of Oxygen. Now The World Has Got Easy Access To Pure Natural Oxygen.
Can Fitted With Ergonomically Built-In Mask And Trigger System For Easy Inhalation.
Instantly Increases Oxygen Levels In The Body And Helps Restore Brain And Body Functions To Normal. It Is Safe And Easy To Use Certified Oxygen In A Can. By Inhaling Just 5 To 6 Short Bursts, It Helps Through Conditions Resulting From Low Oxygen Levels In The Body.
Useful For Sports Recovery, Breathlessness Due To Respiratory, Pollution, And Altitude & First Aid Is Life Saver. You Suffer From Lung Or Respiratory Disorders Such As Asthma, C.O.P.D, Etc. Helps You Recover From Breathlessness & Suffocation Caused By Pollution, Smoking, Stale Air, Poorly Ventilated Rooms, High Altitude, Etc.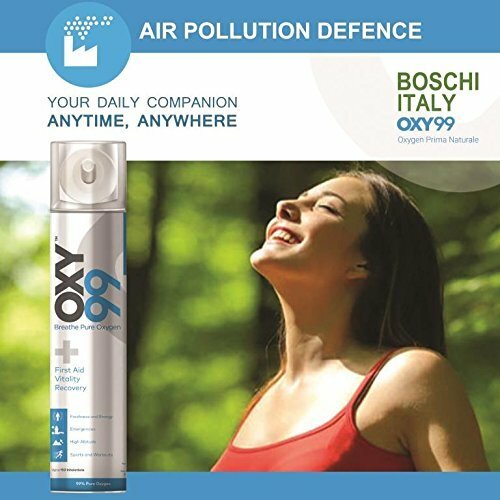 Portable lightweiht Oxygen Cylinder First-Aid & Lifesaver product Portable lightweiht Oxygen Cylinder First-Aid & Lifesaver product Portable lightweiht Oxygen Cylinder First-Aid & Lifesaver product 
***
---
choosing a selection results in a full page refresh