Portable UV light sterilizer for Germs Molds & Viruses Sanitizing
Portable UV light sterilizer for Germs Molds & Viruses Sanitizing
Regular price
$ 99.95
Sale price
$ 59.95
People
are viewing this right now
order NOW and Get it between
Mar 11
-
Mar 28
- SHIPPING is FREE
Guaranteed safe & secure checkout
Note: Dear buyers, our US inventory is running low for this sanitizer because it's in very high demand lately, please secure your NOW and dont be the one how missed out.(select option "ships from USA" above)
*Seeing is believing, but you can't see germs and viruses*
This is due to the exposure to more bacteria, Viruses and germs than normal in your daily life.
We don't want you to suffer .
That is why this UV light sanitizer can sanitize and disinfect all hotel surfaces AND UV-C light helps prevent the spread of airborne viruses.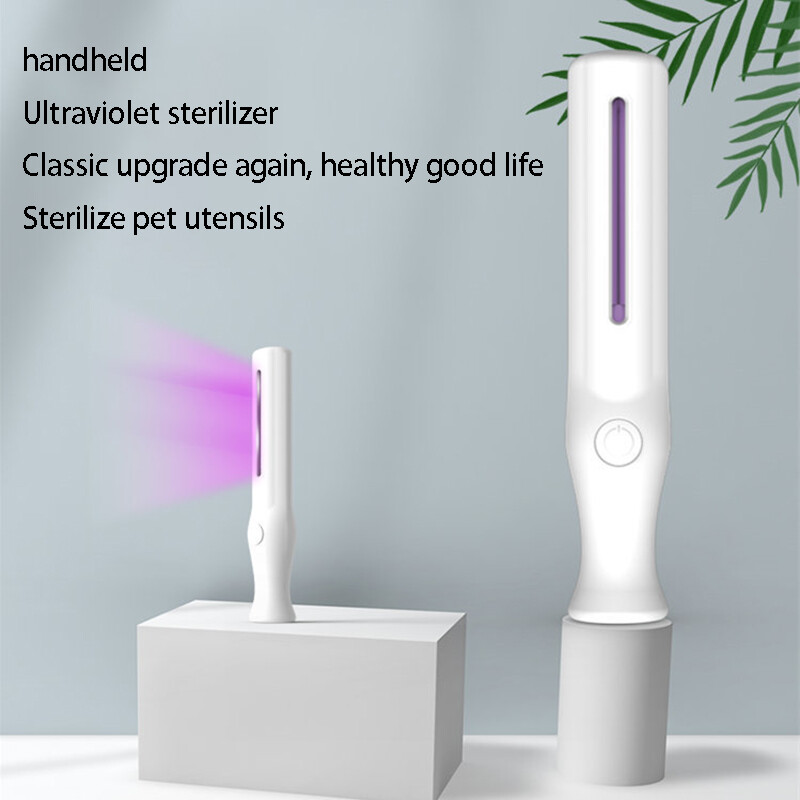 Features:

Use ultraviolet light to remove bacteria from household products.

Maintain cleanliness in the room, closet, and household items. Avoid being covered by bacteria.
Lightweight and convenient hand-held design can sterilize the required area at any time.
The special lampshade design allows the lamp tube to be partially exposed, which has greater sterilizing power and is also convenient for wiping the lamp tube.
Used in personal daily necessities, chopsticks, spoons, cutlery, telephones, desks, bed supplies ,baby bed,toilets, public places, pet places,cars, etc., to avoid the harm of germs and bacteria
Built-in automatic, safety switch, the UV lamp is automatically turned off when the rotary sterilizing bar lamp is facing up in the working state. To return to the working state, just rotate the sterilizing bar lamp face down.
Can be powered by USB connection (cannot be charged), and also supports 4 AAA batteries.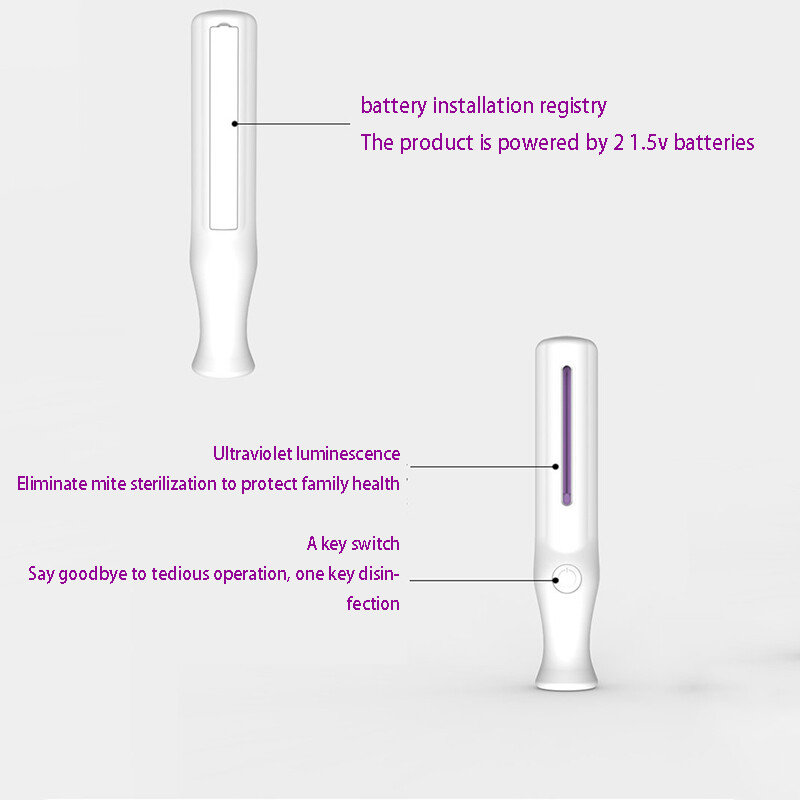 Specifications:
UV-C tube: 2W
UV wavelength: UV-C (253.7nm)
Irradiation intensity: >2500uw/cm2
Battery: 4x AAA/6V (without battery) + USB cable
Product color: White
Product certificate: CE, FCC, RoHS

Caution:
UVC Ray is harmful to eyes and skin, don't look at the lamp when it 's light up.
People/pet/plants can`t expose to the light .
After use, because the lamp killed a lot of bacteria in the room, please open the windows and doors, allow the room to ventilate 15 minutes then enter.

Packing List:

1X LED UV Disinfection Lamp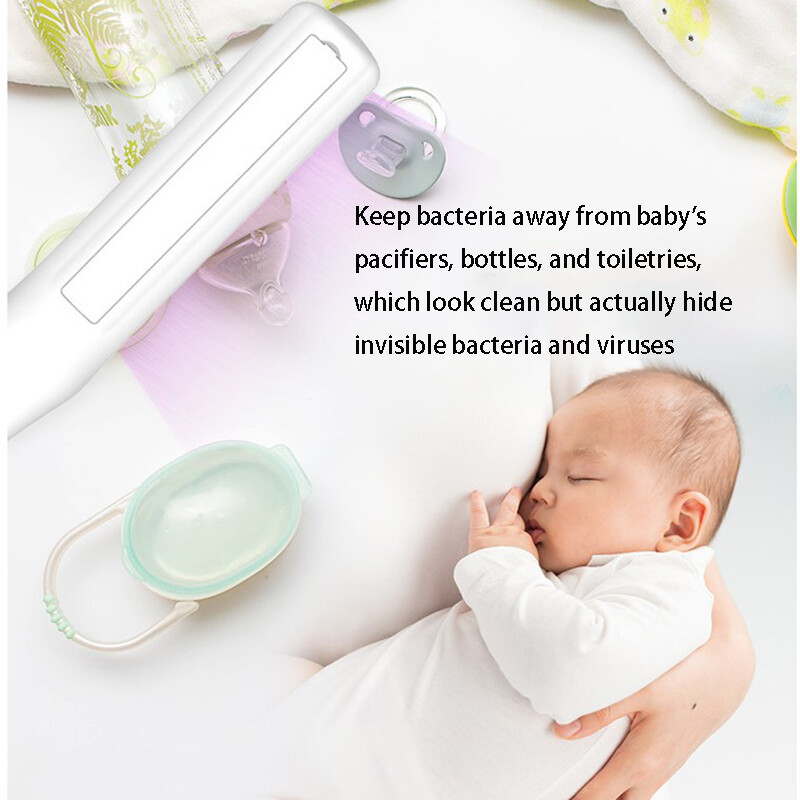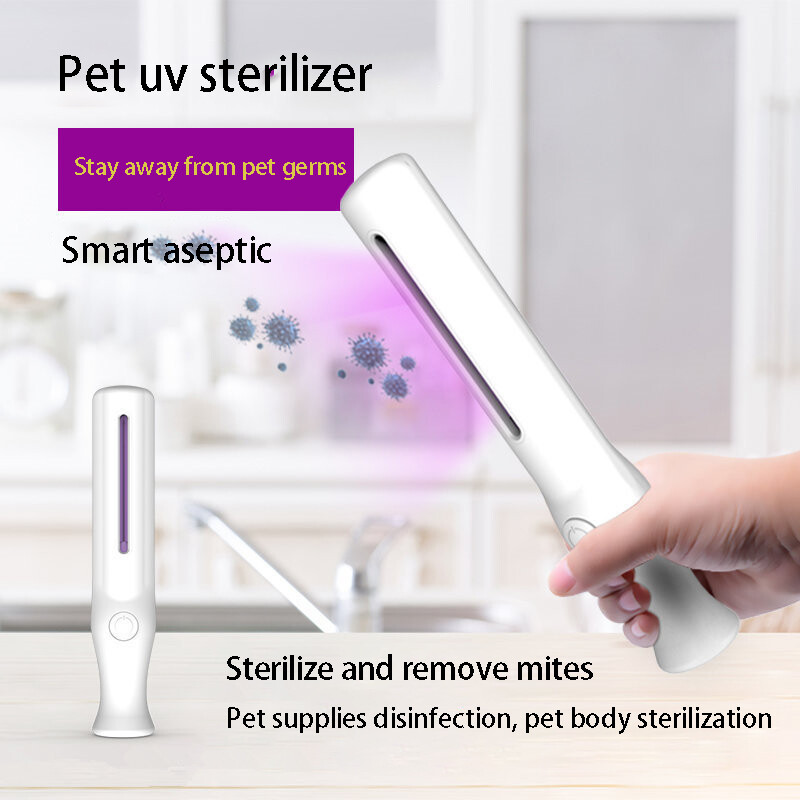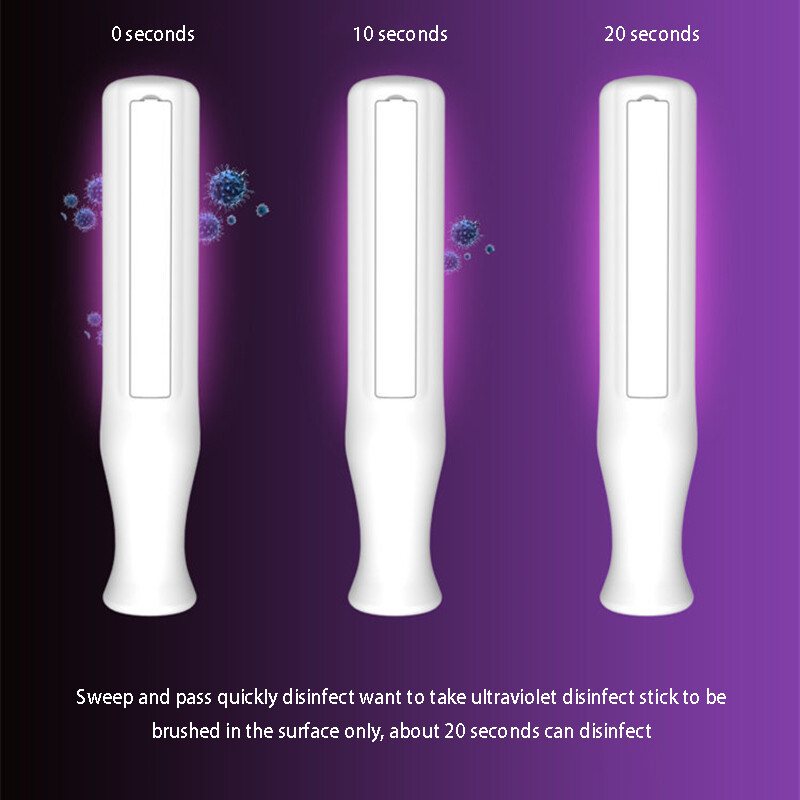 Bacteria Killing Robot for Home and Travel Household UV Sterilizers Mite Killer uv light sanitizer ultraviolet light sanitizer uv light kill virus uv sanitizer virus virus virus viruses viruses
Similar products
Customers who viewed this item also viewed