Regular price
$ 63.95
Sale price
$ 28.95
People
are viewing this right now
order NOW and Get it between
Mar 08
-
Mar 26
- SHIPPING is FREE
Guaranteed safe & secure checkout
Studies show that practical Blood Flow Restriction (BFR) training can increase muscle protein synthesis.
Faster Muscle Growth: Using this tool, you'll be able to achieve your desired body in a faster yet efficient way.
Proven Result: The occlusion straps induce hypertrophy at very low loads (usually 10-30% of a 1RM).
Easy to Strap, Effortless to Remove: This will provide maximum convenience to the wearer.
HOW IT WORKS
STEP 1: Wear the bands at the top of the arms or legs.
STEP 2: When the bands are optimal width (~2 Inches) and tightened to the appropriate pressure, they help slow blood flow away from the limbs and slow blood flowing in.
STEP 3: While Lifting with very light weights, organic compounds such as lactate begin to accumulate. 
STEP 4: Muscle-Building Physiological processes are triggered such as increased growth hormone, increased MTOR, increased IGF-1, decreased myostatin (which inhibits muscle growth), and increase heat shock protein activation.
Less Heavy Weights: Wearing this band will allow you to get your desired body even not lifting too many heavyweights.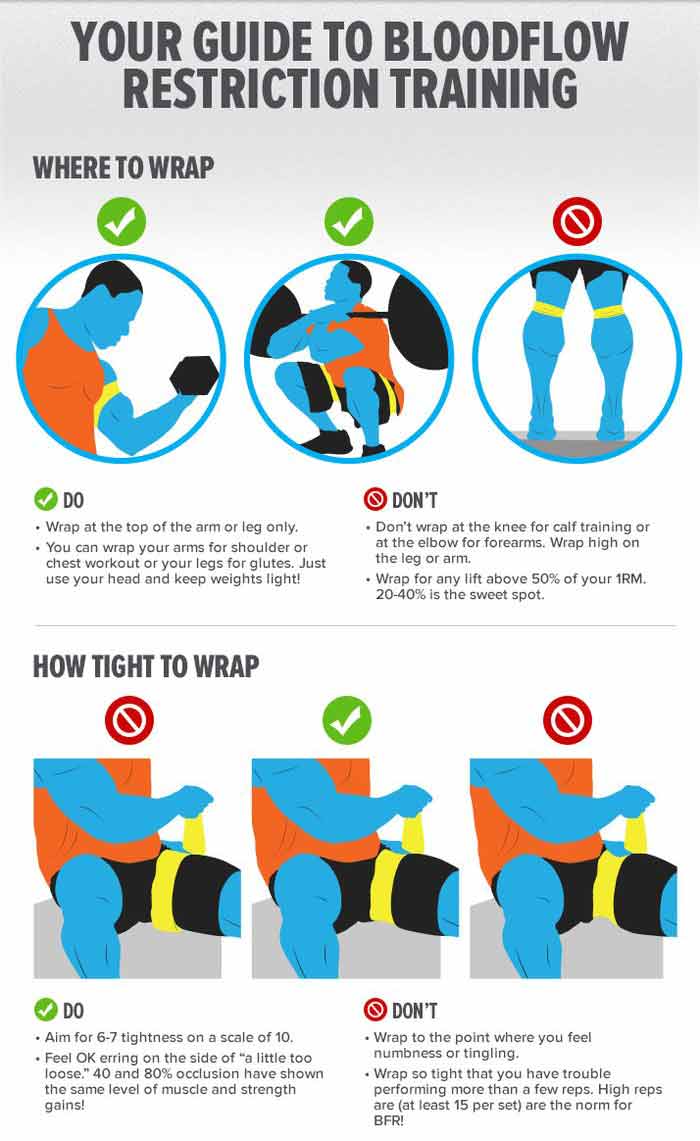 Similar products
Customers who viewed this item also viewed