---
Have multiple remotes functions onto a single remote, making life easier and less complicated with Remote Control Duplicator!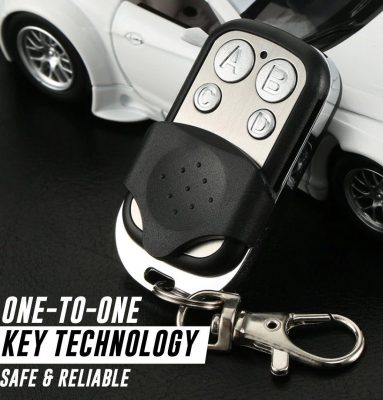 You can now make a copy of any key in a few seconds through simple steps and be prepared for any possible button breaks, definitely fits well with your daily usage like a dream.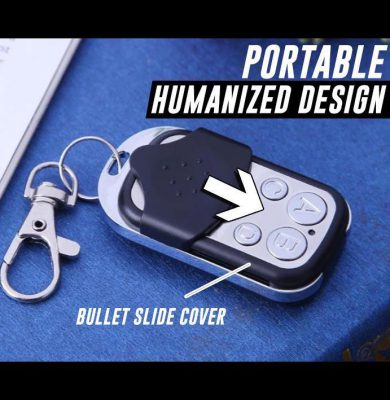 Its handy keychain-sized attaches to your sets of keys for portability. Also, no need to worry about privacy and safety. It adopts one-to-one key copy technology and the password of each key is saved individually.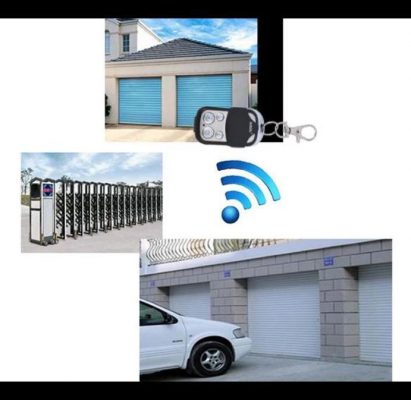 WIRELESS REMOTE-CONTROL DUPLICATOR: duplicate existing remote controllers for cars, car sunroofs, garage doors, gate doors, heating systems, home automation e.g. lighting and etc.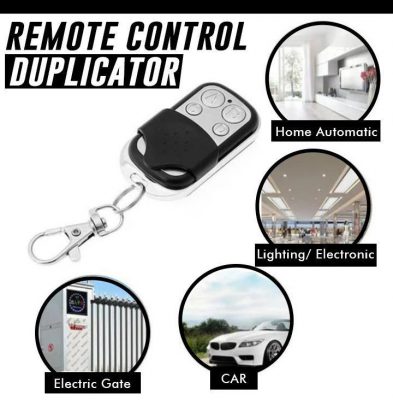 ABCD FOUR BUTTONS: respectively copy four different types of chips and so operate four different types of facilities.
FIXED FREQUENCY: works for 315 / 433MHz fixed codes and learning codes; transmit distance is 50-100m (open space)
ONE-TO-ONE KEY COPY TECHNOLOGY: password of each key is saved individually and is reliable.
 PORTABLE HUMANIZED DESIGN: Handy key chain size attached to your car keys. Button slide cover to protect buttons from accidental unplanned operation.
Clear code –
(1) Press button A&B at the same time, about 2 seconds later the LED light will flash 3 times and then goes out.
(2) Release button B at the same time, the button A continues to hold, don't release.
(3) Press button B for 3 times, then you can see the LED light will flash rapidly and continuously (button A is still holding) which indicates that the code has been cleaned up.
(4) You can release the button A and finish step
Copy –
(1) Take the original remote control in one hand and Clone Remote Control on the other hand. Keep two remote control as close as possible.
(2) Press the first keys of two remote controls, about 2 seconds later, the LED light will flash for 2 times, and 1 second later it will flash for 3 times, and the next 1 second later, the indicator light will keep bright.
(3) Upon this the code of the first key of the original remote control has been copied successfully; just use the same method to copy the rest of the keys.

Description
Frequency: 433MHZ 433.92MHZ
Material: Metal and PVC
***
---
choosing a selection results in a full page refresh