---
Many children are born scientists

— they love to question and experiment whenever they come across something new.
So investing in a science kit is a good move. Are you wondering where to find the best kids' science kits?
Great,  Science Experiment Kit is the best choice for you. it helps cultivate children's hands-on and brain skills.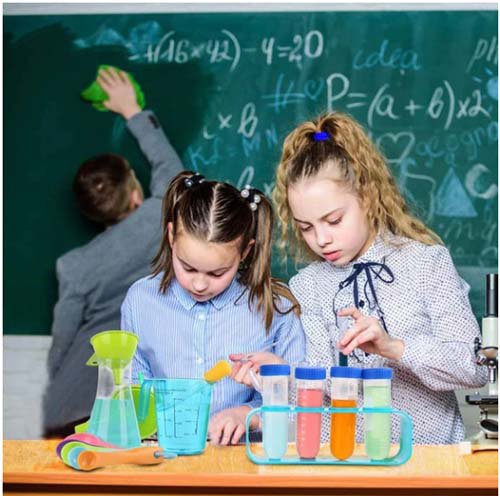 Features:
Cultivate children's hands-on and brain skills

Stimulate children's curiosity and explore scientific principles

Easy to carry accessories

One experiment is more than many theoretical practices

You will be very happy to buy it
specification:
   1X Goggles

   6X100ML measuring cup

   1X100ML mouth measuring cup

   1X test tube rack

   5X measuring spoon

   1X Table Tennis

   1X stirring stick

   12X large test tube

   1X funnel

   6X Food Grade Pigments

   6X balloon

   6X dropper

  1X candle

  1X pin

  1X water absorbing resin

  1X rubber band

  2X straw

  1X calcium lactate

  1X Sodium Alginate

  1X baking soda

  1X Citric Acid

  1X color changing flower

  1X effervescent tablet

  1X disposable plate

  2X Stick

  1X Alum

  6X paper cup

  1X sodium acetate

  1X storage box

  1X disposable gloves

  1X Rainbow Candy

  1X manual

  1X disposable wipes

contain:

A total of 76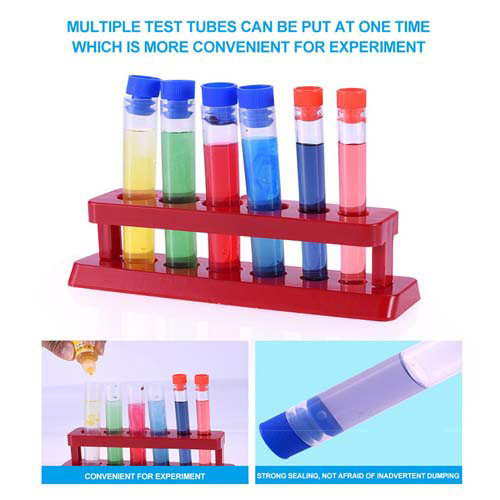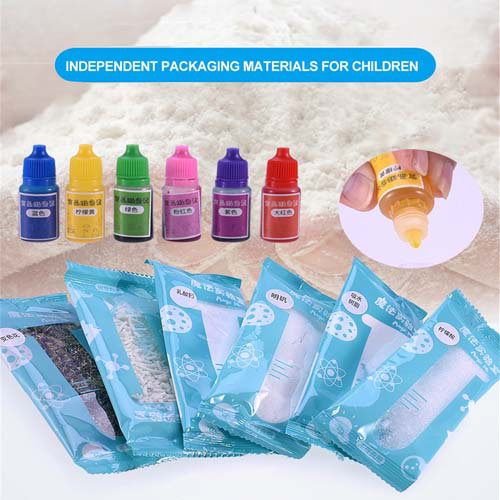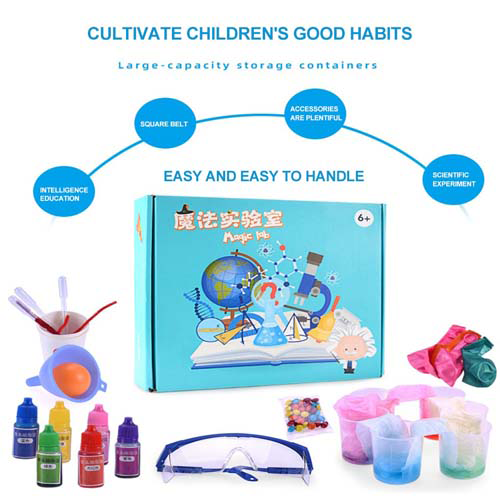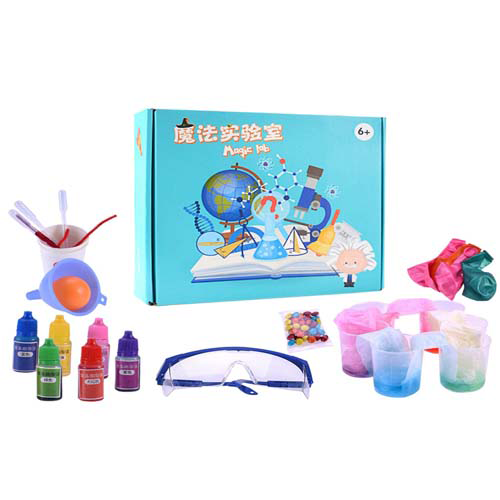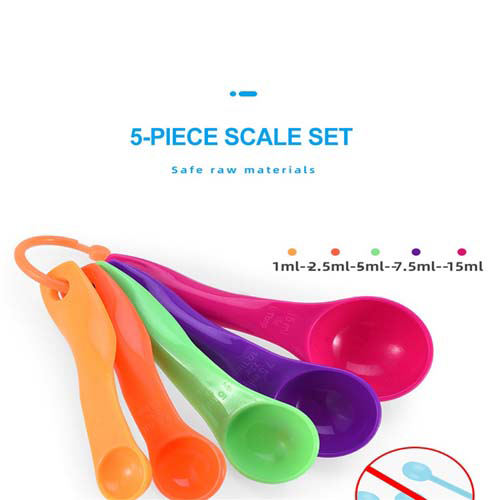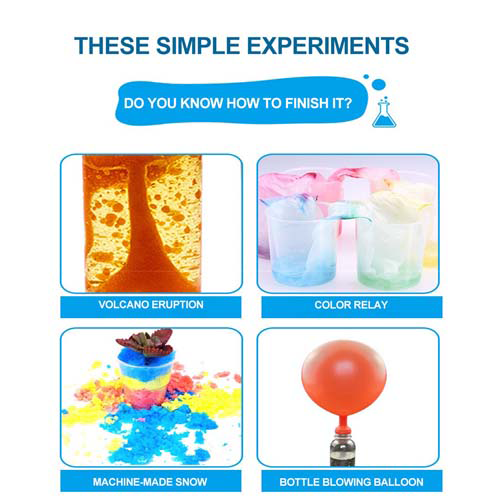 ***
---
choosing a selection results in a full page refresh