---
INSTANT AND EFFECTIVE RUST REMOVAL!
Never throw away or replace a rusted item again! Now you can restore rusty surfaces effortlessly with Spray 'n' Shine™ Rust Cleaning Spray.
Rust is not only unsightly and annoying, it's also extremely dangerous! It can compromise your safety while driving or doing daily chores around the house.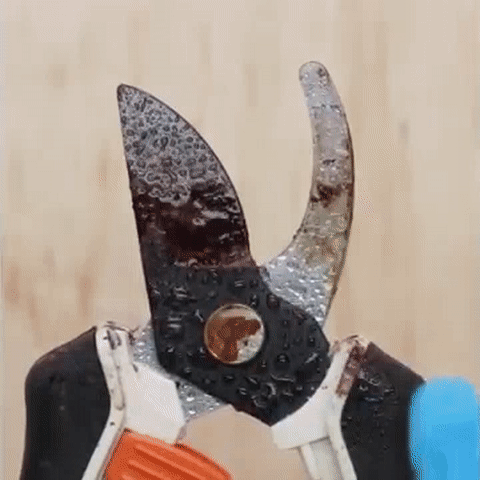 Spray 'n' Shine™ Rust Cleaning Spray is the most powerful rust removal agent that expertly and permanently eliminates all traces of rust and chrome pitting.
Made with a concentrated non-corrosive formula, it instantly dissolves even the most stubborn rust. It features superior cleaning properties that cut through the bond between rust and metal.
This rust remover also leaves a protective coating behind to shield the metal from rusting again in the future!
"Gives a shiny finish that looks brand new!"
Spray 'n' Shine™ is 100% safe for every kind of material! It prevents metal scrapping, paint chipping, and other damage.
It works wonders on both interior and exterior surfaces! It's great for wheels, car parts, metal chromes, sidings, household items and appliances, and even DIY jobs like loosening seized bolts.
"One spray can last for 100 days!"
Simply apply on any rusty surface, allow it to set for a few minutes, and wipe away with a sponge. You'll see all the rust lift off the metal instantly!
 "I never knew there was such a quick way to get rid of rust! Thanks to Spray 'n' Shine™, there's no more rust on my fenders or on my door handle. A rust-free car makes for happy driving!"
FEATURES
Ultra-effective, non-toxic cleaning formula
Works on all kinds of material, including metal and wrought iron
Brightens and decontaminates surfaces
Saves money on metal replacements
Great for home use and vehicle maintenance
PACKAGE INCLUDES
1 x Spray 'n' Shine™ Rust Cleaning Spray
width: 10 x height: 4 x length: 4 x weight: 0.15
***
---
choosing a selection results in a full page refresh