Tesla coil test bench Wireless Transmission Experiment Desktop Toy Model
Tesla coil test bench Wireless Transmission Experiment Desktop Toy Model
Regular price
$ 259.95
Sale price
$ 139.95
People
are viewing this right now
order NOW and Get it between
Mar 08
-
Mar 25
- SHIPPING is FREE
Guaranteed safe & secure checkout
It's funny to see people's looks and reactions when they squeeze a little shot for this Tesla Coil Test Bench.
Plug it and light LED bulb up, and then it works like charm.
All of your guests want to know what happened, icebreaking success. This misc tesla has the function of wireless transmission and loudspeaker, can light gaseous tube and kind of bubbles, play all kinds of music.

It is a perfect teaching tool to spark students' interest in science, also a great gift.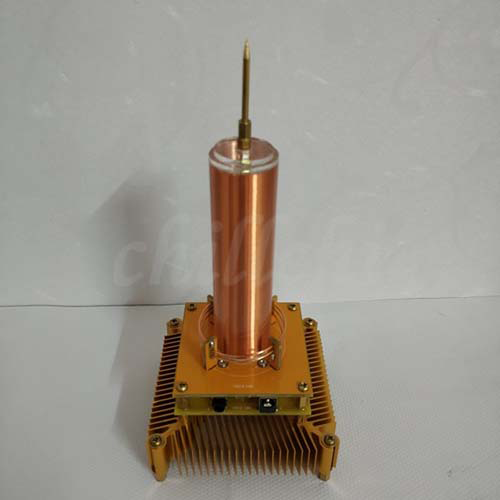 Exquisite craftsmanship
The craftsmanship is exquisite, the shape is beautiful, and the style is unique. Suitable for home decoration and business gifts.

Everything in the packaging
You will get these pictures. The product is well protected from any damage during transport.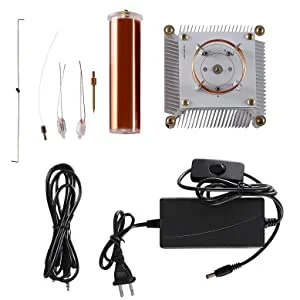 Three working modes
We can add three top discharge devices to the package. You can easily switch the work mode by replacing the top ejection unit. Tighten and tighten.

Every work mode brings you amazing feeling and visual sense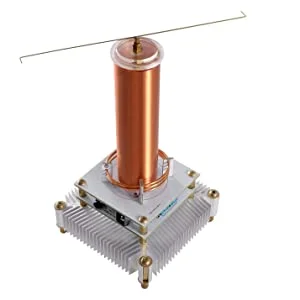 Operational details
No manual is required at all. Plug and play! No grounding required.
Endless fun
The Tesla has wireless transmission and speaker functions. It can light gas pipes and various bubbles to play various music. It is a perfect teaching tool to stimulate students' interest in science and a great gift.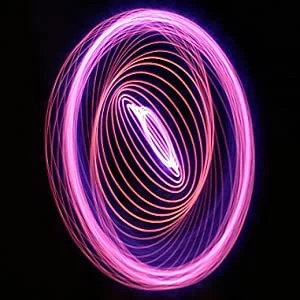 The circuit and component parameters are optimized.It improves the performance and stability of the product and reduces the difficulty of parts welding.. There are other questions welcome to consult!
The high pressure plasma produced by the discharge top of Tesla coil has the properties of igniting articles, and it is necessary to avoid inflammable and explosive articles when used. The secondary coil is equipped with high frequency and high voltage. It can not touch during operation and is far away from the equipment sensitive to electromagnetic interference. In the process of use, please keep safety awareness, for example, do not operate in unmanned conditions!!!
1:protectAudio input device (If there is no protection circuit, Such products are very easy to cause electronic equipment failure and even damage. For example, mobile phone, light touch screen failure, heavy crash)
2:excellentAudio quality play(Playing music as the highlight of this product, many parameter optimization experiments were carried out to improve the circuit during the development, so as to ensure an excellent result. In actual use, because of different cell phones or audio sources, the volume size may vary.
3:Strict production process(Use of secondary coilsEpoxy coatingMore durable and beautiful.Adopt high qualityPCBThe boards, and the carefully selected power tubes, are constantly moving from the details.Improve product technology and quality
4:Original structure(part of the coil is detachableThe top can be replaced by different parts to achieve different functions.CPURadiator as a base, has a strong cooling capacity, to ensure the reliability of long-term work.
5:A beautiful appearance(Appearance is also the core of this product. Apart from the functional value of the product, it also has ornamental value as an ornamental article.
Product delivery:
Color: Random delivery

Choice Loose parts+Power Supply Deliver goods: the Tesla coil element is a set of materials,Power one,A set of accessories.

(accessories include: one audio line, one discharge pin, one ion windmill, one ion flower ring, 3 neon lights). 
Ion windmill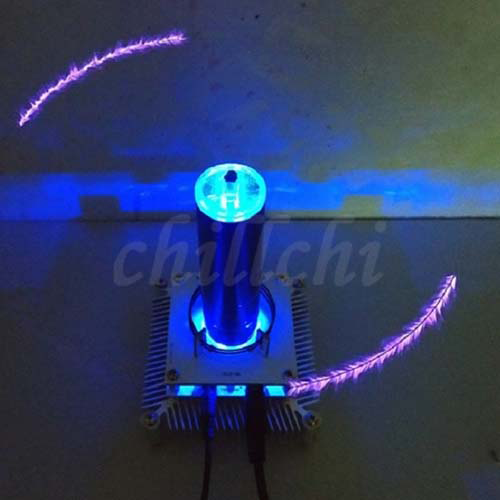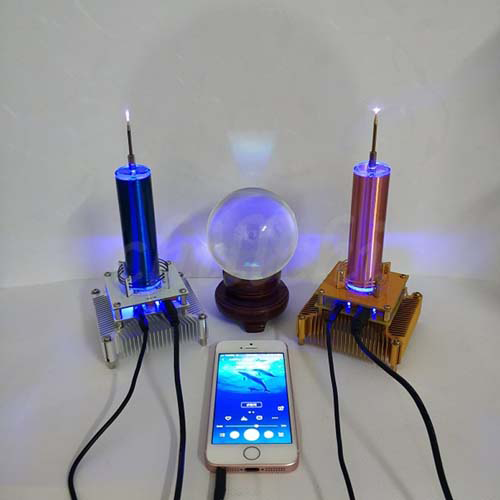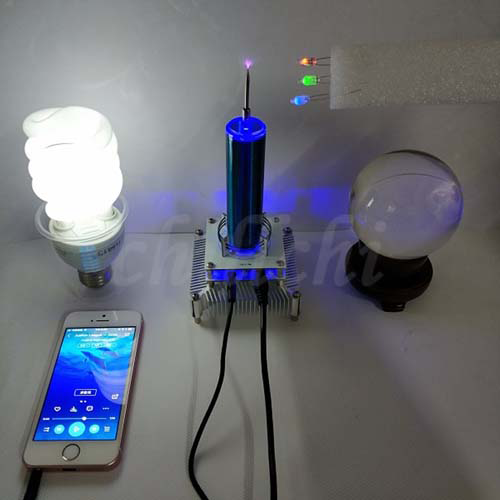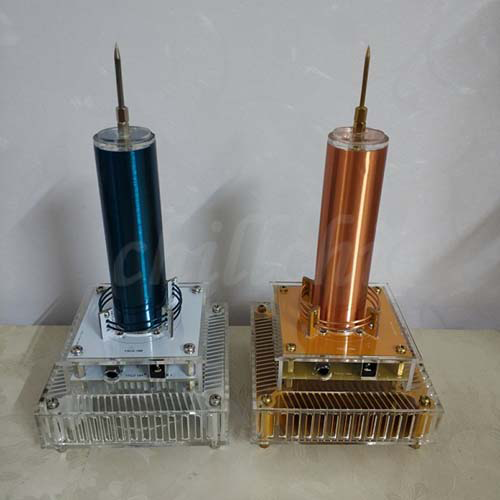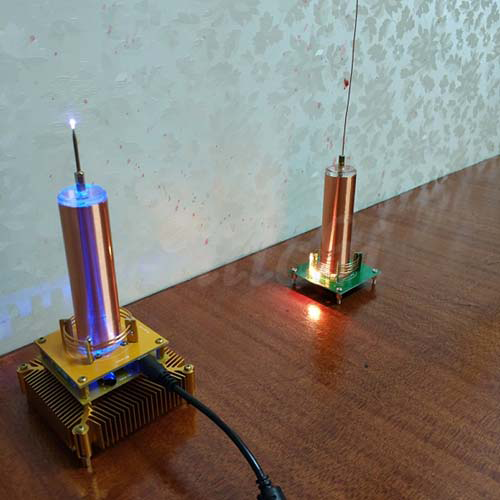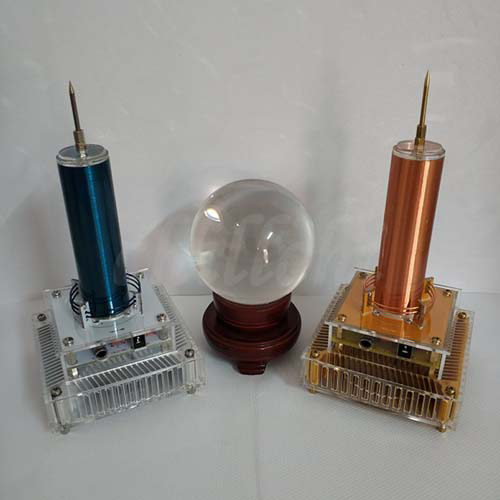 Similar products
Customers who viewed this item also viewed