---
For your security, We only accept Paypal as a payment method. But if you don't have a PayPal account, Then NO PROBLEM; you can still use your credit card: just hit the 'Buy It Now' Button select 'PayPal' then 'Pay with Debit or credit card' button.
---
Smart-Ring combines day-to-day essentials and gadgets in one sleek discreet design!
From smartphones to credit cards, this ring can rule them all.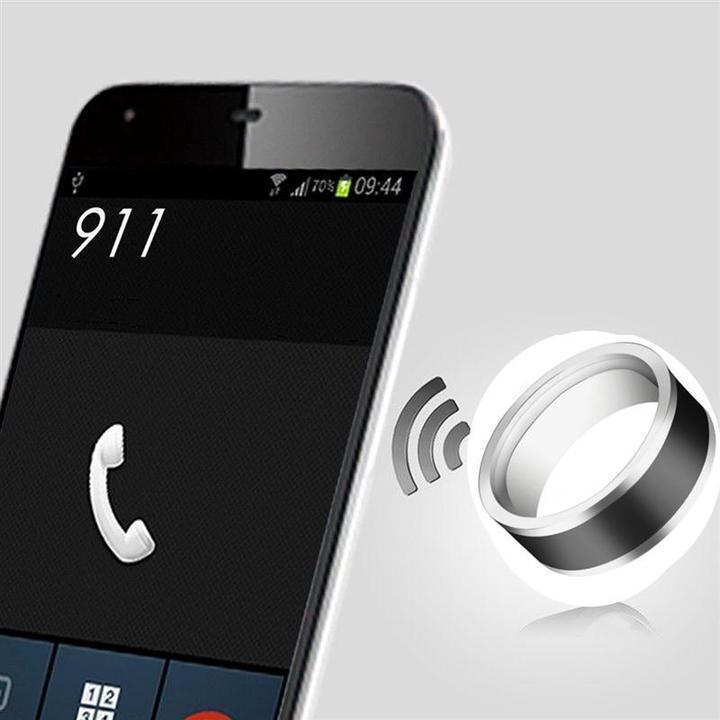 With Smart Ring, you take calls even if your smartphone is lying on beyond your reach. Just press your palm to the side of your face and have a private conversation.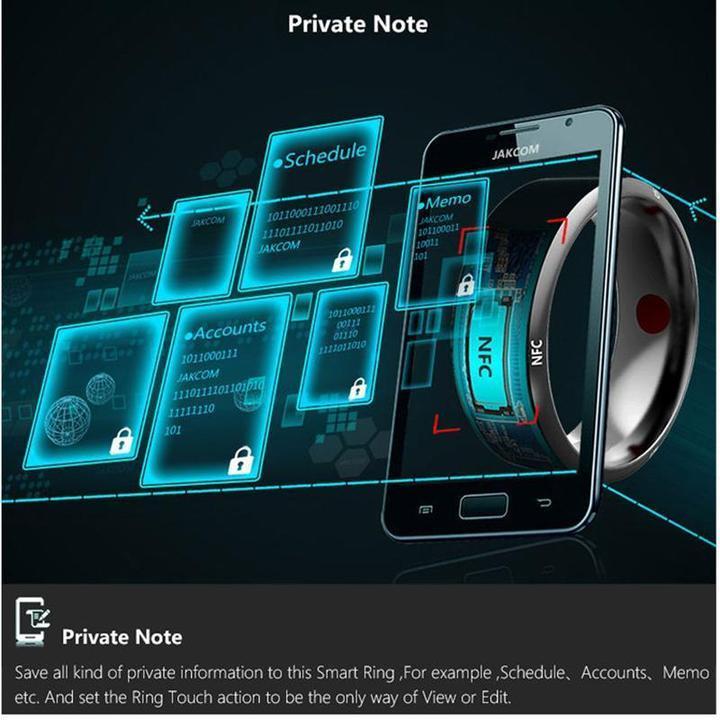 As technology
 shrinks in size and increases in power,
making smart wearable accessories that are worn on your fingers is
becoming less of a challenge. 
The 
Smart Ring,
can run functions for your phone, share data 
via NFC,
and do really cool things. Once paired, you can use the ring to lock APPs, run APPs, hide APPs, share your business card, internet links, send texts, and even share online files.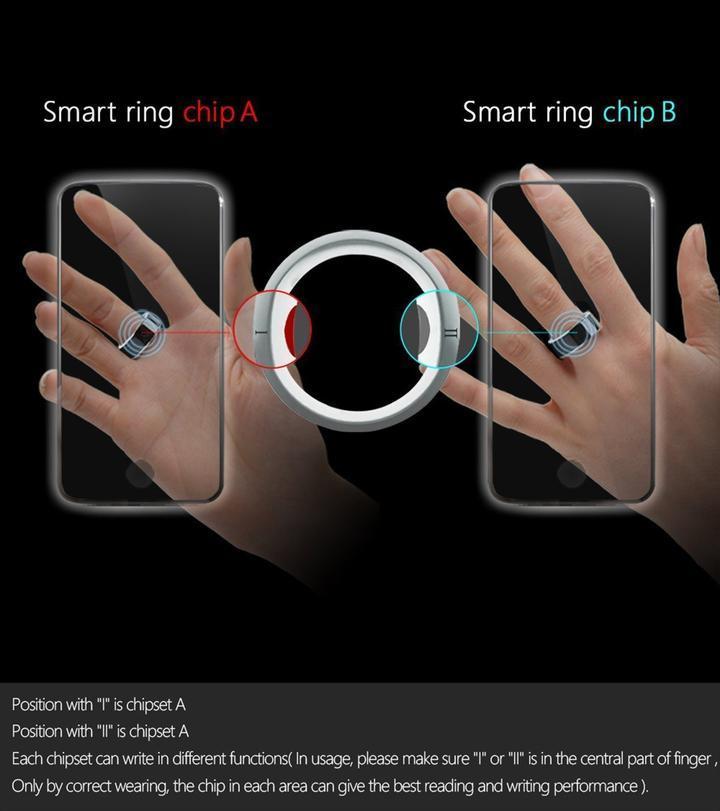 The key of Intelligent door- User can set Smart ring as the key to door according to the matching process of intelligent door lock. It supports all NFC door locks , for example, Samsung series.
Waterproof dust-proof and fall-proof
Real jewelry-level dimension.
Amorphous Titanium Alloy
18K Rose Gold
Epoxy Crystal Ceramic
High Speed NFC Dual-core Chips
1. The "I" , "II" Letters area carries a new High speed smart NFC Dual-core chip.
2. It has 106 KB/s data transmission, and 100,000 cycles of writing operation durability degree, can store data for 10 years, and effectively guarantee the safety and stability of the data. 
3. Besides, it brings top speed operation experience to the following mobile NFC features.
note:Position with "I" is chipset A,Position with "II" is chipset B,Each chipset can write in different functions( In usage, please make sure "I" or "II" is in the central part of finger ,
Only by correct wearing, the chip in each area can give the best reading and writing performance
***
---
choosing a selection results in a full page refresh