WhistleAway™ Animal Friendly Warning Whistle (2Pcs)
WhistleAway™ Animal Friendly Warning Whistle (2Pcs)
Regular price
Sale price
$ 19.95
People
are viewing this right now
order NOW and Get it between
Mar 14
-
Mar 31
- SHIPPING is FREE
Guaranteed safe & secure checkout
MOST EFFECTIVE WAY TO SCAREOFF ROAD ANIMALS!
Approximately 1.2 million people in the US have been into an accident collision with a deer alone. And with fawning season currently underway.. you could be next.
"Crossing animals are the single most reason for car fatalities in the US alone. It just takes one wrong move..."
WhistleAway™ keeps animals away from your car while you drive! Using a long-range-ultrasonic pitch, all animals will hear you coming.

Speeds of just 30m/ph activate sonic waves which repel any danger on the road -but non can be heard by humans!
Fully effective on birds, dogs, kangaroos, deer, cats, cattle + more. No matter where you drive, this simple device could save your life.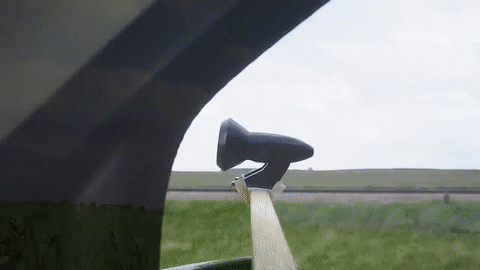 It's simple peel and stick design fits onto bumpers, grills or side mirrors -- no wires or complicated fitting required!
Features :
Powerful whistle emits high-frequency sound through the air flow.
Works at speeds over 30kph.
Warns animals up to 2 km away.
Works on cars & bikes
Stronghold Adhesive
Easy to Use
Package Includes:
2Pcs x  WhistleAway™ Animal Friendly Warning Whistle

 
Similar products
Customers who viewed this item also viewed